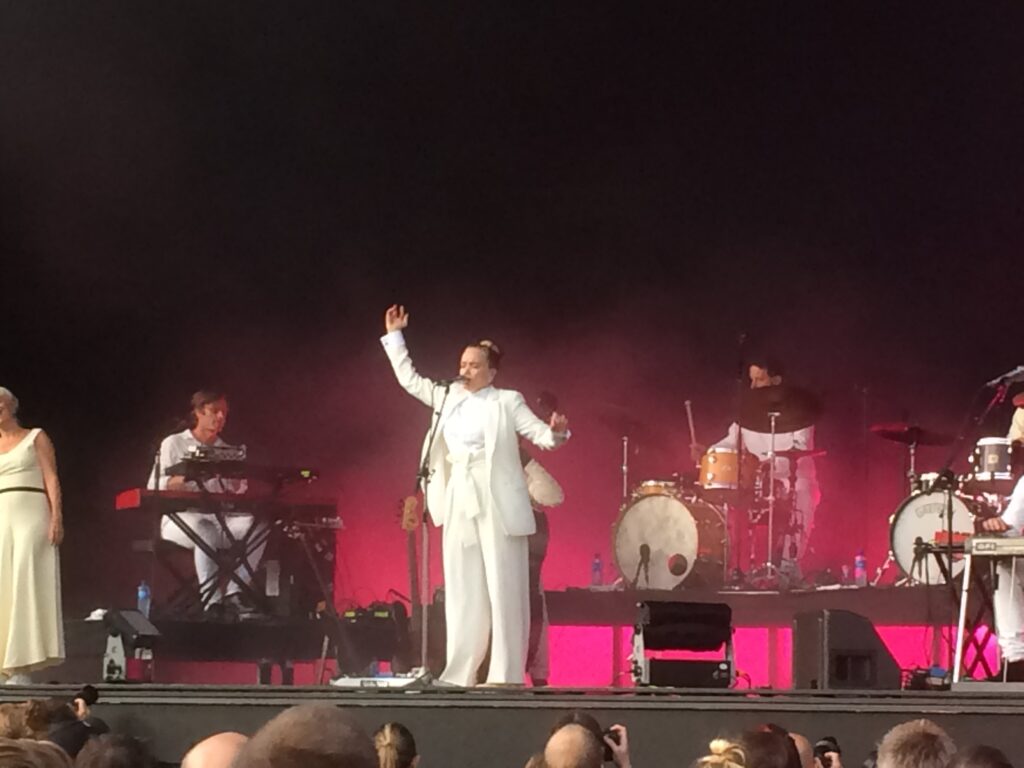 Ane Brun kom med sex musiker och en körsångerska i Ellekari Larsson till Lisebergs stora scen fredag 25 augusti, Trots en fin och varm sommarkväll var vi nog inte fler än ca 3 000 på plats. Bandet bestod av tre musiker som också ingår i prisade gruppen Tonbruket ; Dan Berglund på bas, Martin Hederos på keyboards och Johan Lindström på pedal steel och gitarr. Samt göteborgskan Josefin Runsteen på vibrafon, fiol och kör och två trumslagare i Ola Hultgren och Mikael Häggström.
Alltså ett klart rytmbaserat band och det passade hennes låtar extremt väl. Hon har en kristallklar röst och har vuxit ut till en artist i världsklass. Det blev till en 1,5 timma lång konsert som bara blev bättre och bättre, Första extranummer var Halo men i övrigt eget material. Se låtlista nedan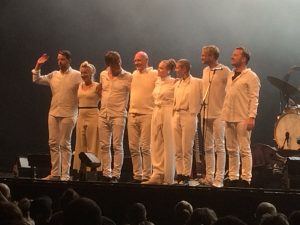 Låtlista
________________
Hanging
Directions
Black Notebook
One
To Let Myself Go
You Lit My Fire
Miss You More
All We Want Is Love (Solo)
Du Gråter Så Store Tåra (Solo)
Daring To Love
Shape Of A Heart
Do You Remember
————————————
Halo
Still Waters
This Voice
Undertow
Can´t Stop Playing (Makes Me High)
Nytt album från Ane Brun på gång. Leave Me Breathless med utgivning 6 oktober. Bara covers. Tidigare har hon gjort fina covers av låtar som Big In Japan, Make You Feel My Love, True Colors och Halo.
I Want to Know What Love Is
Always on My Mind
Unchained Melody
Hero
Show Me Heaven
Into My Arms
Stay
How to Disappear Completely
By Your Side
Girl From The North Country
No Reason To Cry
Right In Time
Make You Feel My Love
Big Yellow Taxi