Jerry Leiber var en av pop- och rockmusikens mest framgångsrika låtskrivare. Oftast skrev han ihop med Mike Stoller. När Jerry avled 22 augusti 2011 var han 78 år gammal. Billboard gav honom en helsida.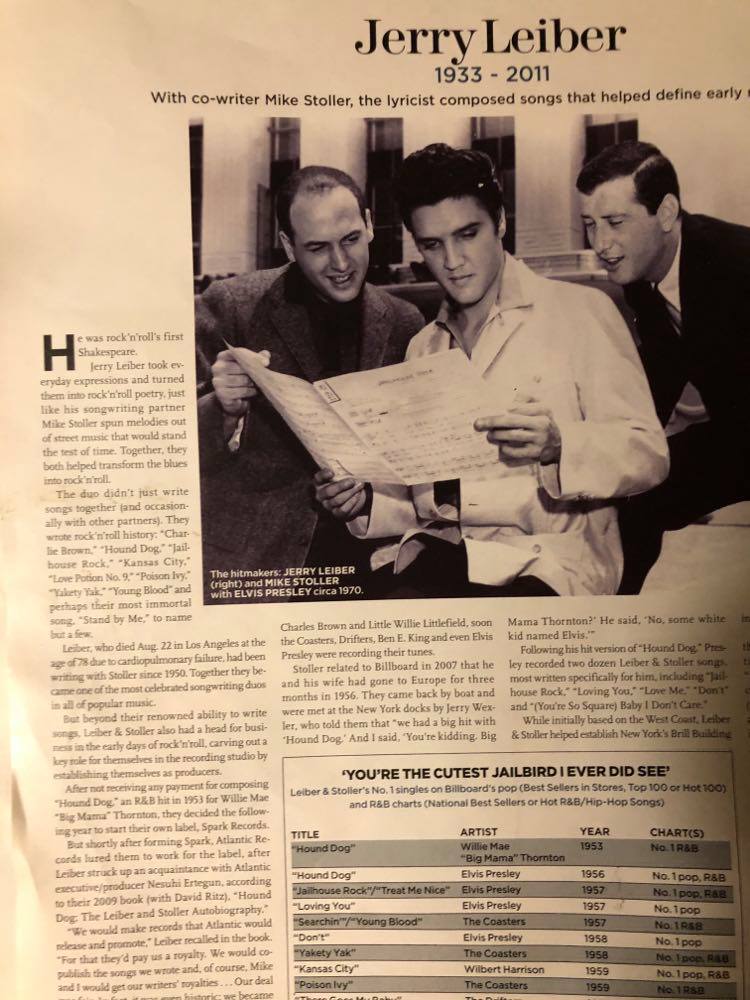 Ellie Greenwich var den kvinnliga låtskrivare som hade flest hits under 60-talet. Ofta skrivna ihop med sin dåvarande make Jeff Barry. Med låtar som Be My Baby, Chapel of Love, Leader of the Pack och otaliga andra. Ellie avled efter en hjärtattack 26 augusti 2009.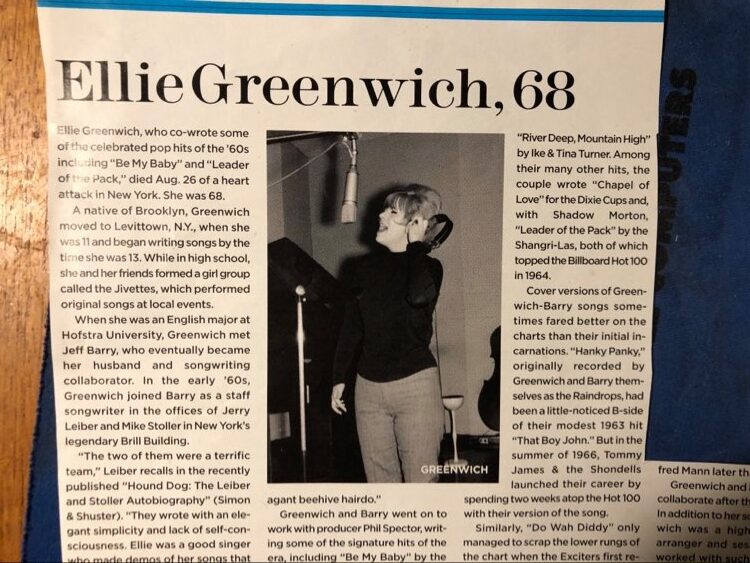 Lara Nyro var en oerhört stark artist många kritikerrosade album. Som kompositör fick hon storsäljare med låtar som spelades in av bl. a The 5th Dimension, Barbra Streisand och Blood,Sweat & Tears. Hon avled i cancer vid bara 49 års ålder den 8 april 1997.