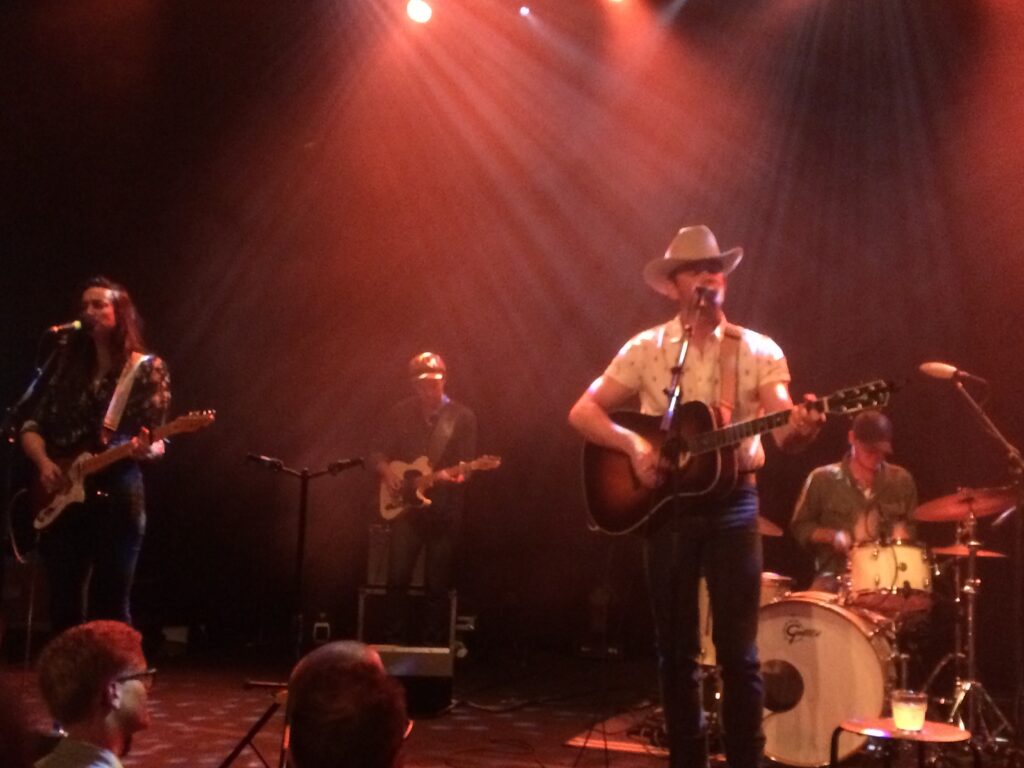 Country med tryck blir det alltid från Sam Outlaw som nu kom med fem musiker till Pusterviks stora klubb söndagen 19 augusti. Det var femte gången på dryga två år på samma spelplats. Han drog väl dryga 300 personer den här kvällen.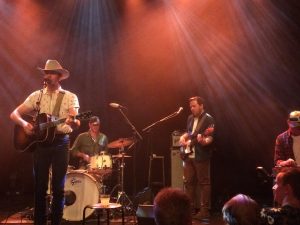 I bandet fanns bl.a som vanligt gitarristen Stephen Musselman. Matt Park från London på pedal steel , Brandon Young på trummor, okänt namn på bas och på gitarr/sång Molly Parden från Georgia men baserad i Nashville sedan ett bra tag.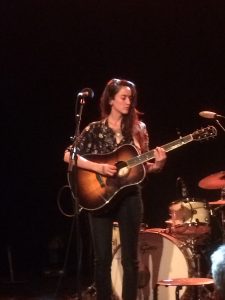 Molly var öppningsakt med ett singer-songwriter-set med ganska vemodiga men också bra sånger under ca. 30 minuter. Hon var även med här i oktober 2016. Bland låtar hon gjorde skrev jag ned I See Right Now, Kentucky, Weather, Sail On The Water och finfina Who Did You Leave For Me..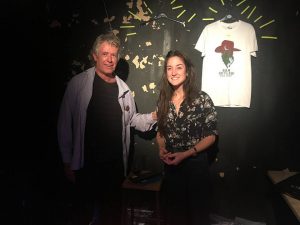 Bra show som vanligt från Sam, han var i fin form och vi fick två låtar från kommande album. Vi väntar på nytt eftersom han ännu bara gett ut två album. Som extranummer en hyllning till Aretha Franklin med A Natural Woman.
Låtlista Sam Outlaw
Konserten varade 70 minuter prick
——————
Love Her For A While
Angeleno
All My Life
It Might Kill Me
Diamond Ring
Bottomless Mimosas
The Boys Of Summer (Don Henley-låten)(sång Molly)
Bougianvillea, I Think ( bara Sam  & Molly)
Ghost Town (bara Sam & Molly)
Who Do You Think You Are?
Tenderheart
Lonesome Again (NY)
Sun Ain´t Set  (NY)
Keep It Interesting
Trouble
Hole Down In My Heart
————————————————–
(You Make Me Feel Like) A Natural Woman
Say It To Me