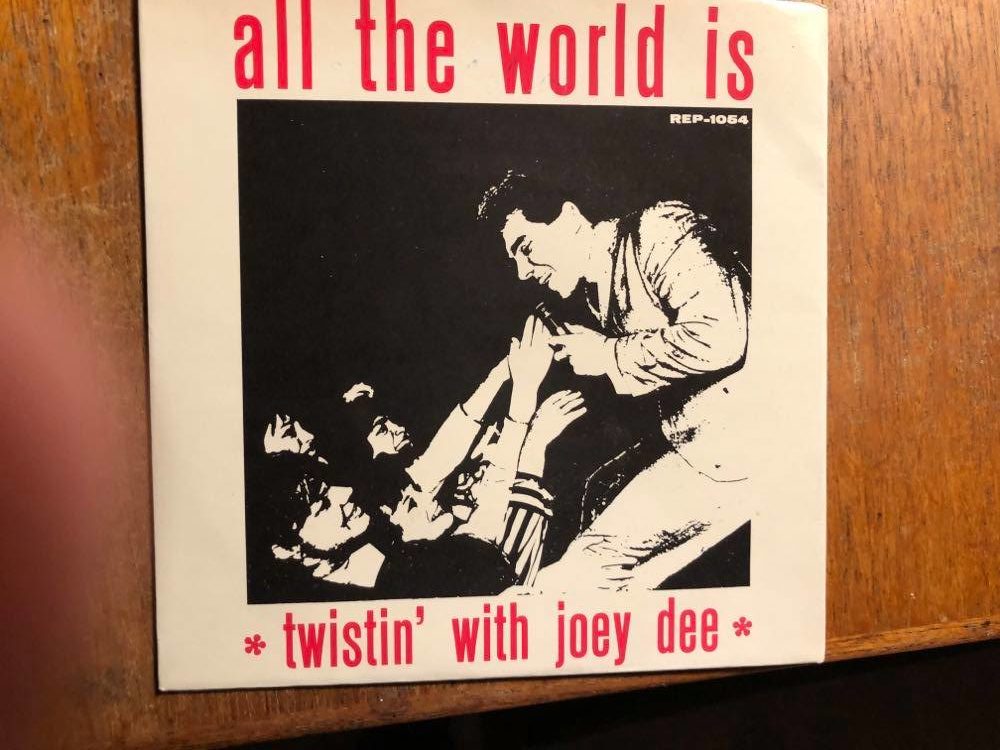 Ytterligare en svenskpressad EP från samlingen. Twistbandet nummer ett. Joey Dee & the Starliters som var husband på klubben Peppermint Lounge i New York från september 1960 och en tid därefter.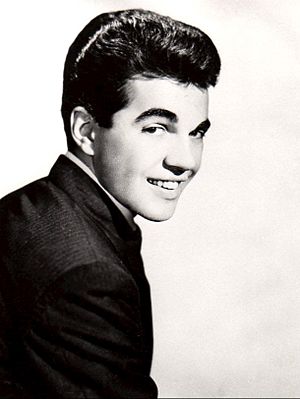 I november 1961 kom de för första gången in på USA-listan. Låten Peppermint Twist gick upp på 1;a plats den 27 januari 1962 och stannade där i tre veckor. De tog då över från Chubby Checkers The Twist. Under de fem första veckorna 1962 var det twist som gällde på Hot 100s översta platser.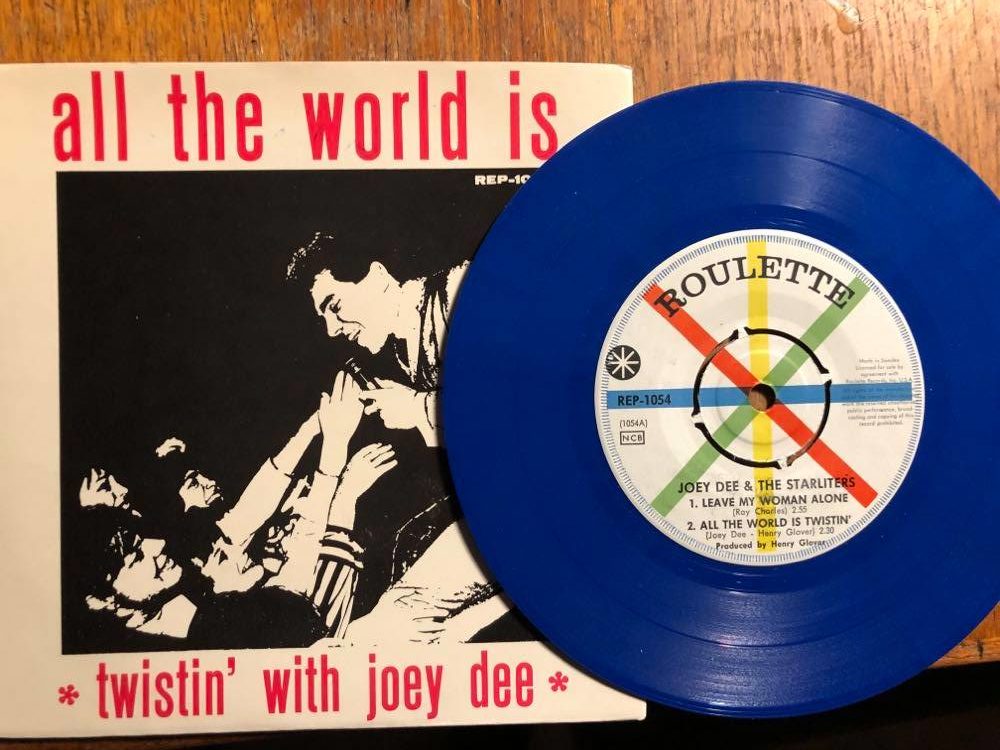 Deras tionde och sista USA-listplacering kom 1963. Under 1964 turnerade gruppen i Europa tillsammans med The Beatles. Vid konserten i Kungliga tennishallen i Stockholm var Joey Dee & the Starliters faktiskt av arrangören ansedda som huvudattraktionen.
Det kom ut sex svenskpressade EP med Joey Dee & the Starliters 1962-64. De övriga fem avbildade på baksidan av min EP.