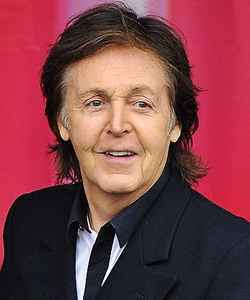 Paul McCartney föddes 18 juni 1942 i Liverpool. Efter åren med The Beatles har han som bekant en mycket produktiv karriär genom åren. Han adlades 1997 och Sir Paul har fått alla möjliga priser, bl.a det allra första Polar Music Prize 1992. I USA har han erhållit Grammy Lifetime Achievement Awards två gånger. Först i eget namn 1990 och sedan som en i the Beatles 2014.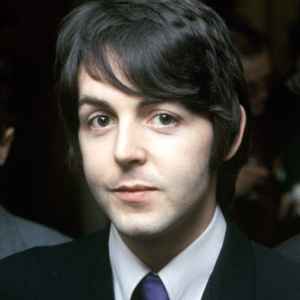 Nästa veckoslut blir han äldsta toppnamn någonsin att spela på Glastonbury-festivalen i England. Nyligen avslutade han sin sex veckor långa USA turné kallad Get Back med en spelning i New York den 16 juni, Här gästade Bruce Springsteen honom och gjorde sin Glory Days och sedan duett med Paul i I Wanna Be Your Man. Nedan den imponerande låtlistan från den kvällen. Konserter på tre timmar. Här kan man prata om en vital 80-åring minsann.
'Can't Buy Me Love'
'Junior's Farm'
'Letting Go'
'Got To Get You Into My Life'
'Come On To Me'
'Let Me Roll It'
'Getting Better'
'Let Em In'
'My Valentine'
'Nineteen Hundred And Eighty-Five'
'Maybe I'm Amazed'
'I've Just Seen A Face'
'In Spite Of All The Danger'
'Love Me Do'
'Dance Tonight'
'Blackbird'
'Here Today'
'Queenie Eye'
'Lady Madonna'
'Fuh You'
'Jet'
'Being For The Benefit Of Mr. Kite!'
'Something'
'Ob-La-Di, Ob-La-Da' (The Beatles song)
'You Never Give Me Your Money'
'She Came In Through The Bathroom Window'
'Get Back'
'Band On The Run'
'Glory Days'
'I Wanna Be Your Man'
'Let It Be'
'Live And Let Die'
'Hey Jude'
Encore:
'I've Got A Feeling'
'Birthday'
'Helter Skelter'
'Golden Slumbers'
'Carry That Weight'
'The End'
Själv har jag sett Paul McCartney vid tre tillfällen i Göteborg. På Scandinavium 1989 (då han i andra set för första gången i solokarriären gjorde Beatles-låtar) och 1993. Sedan även på Ullevi 2004. Missade hans övriga två Göteborgsskonserter; med The Beatles 1963 på Lorensbergs Cirkus och med Wings i Scandinavium 1972.