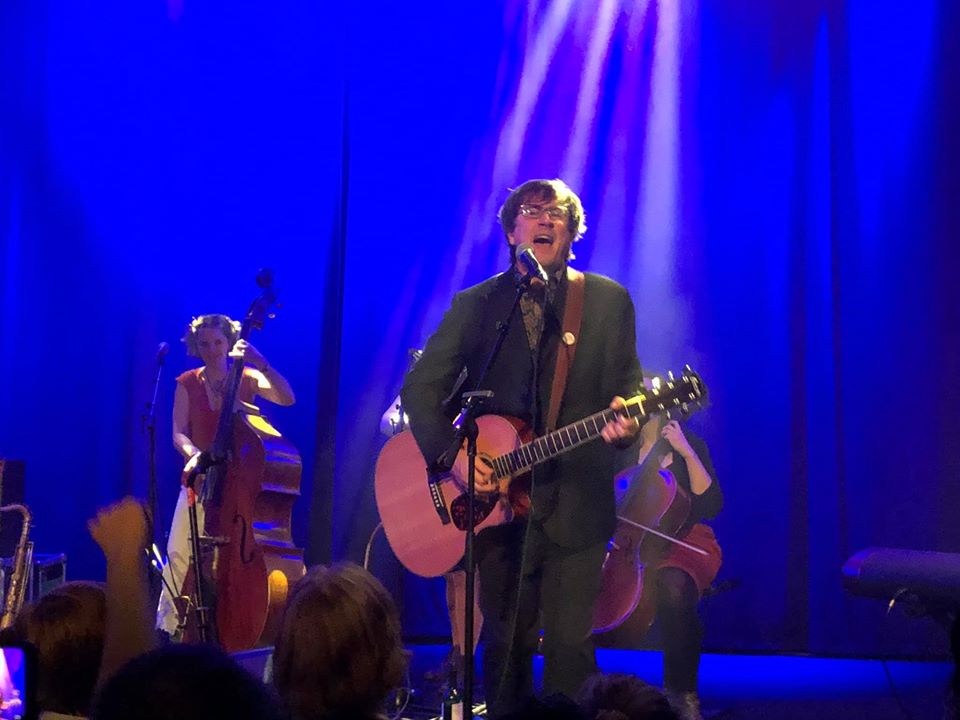 The Mountain Goats med sångare /gitarrist/pianist John Darnielle och gitarrist/saxofonist/keyboardist Matt Douglas kom till Pusterviks Stora Scen måndagen 11 november. De hade inte spelat i Göteborg sedan 2007. Även då på Pustervik och första gången i staden var redan 1995 då de spelade på Kompaniet. De hade spelat på Rockefeller i Oslo dagen innan och för två dagar sedan i Slaktkyrkan Stockholm.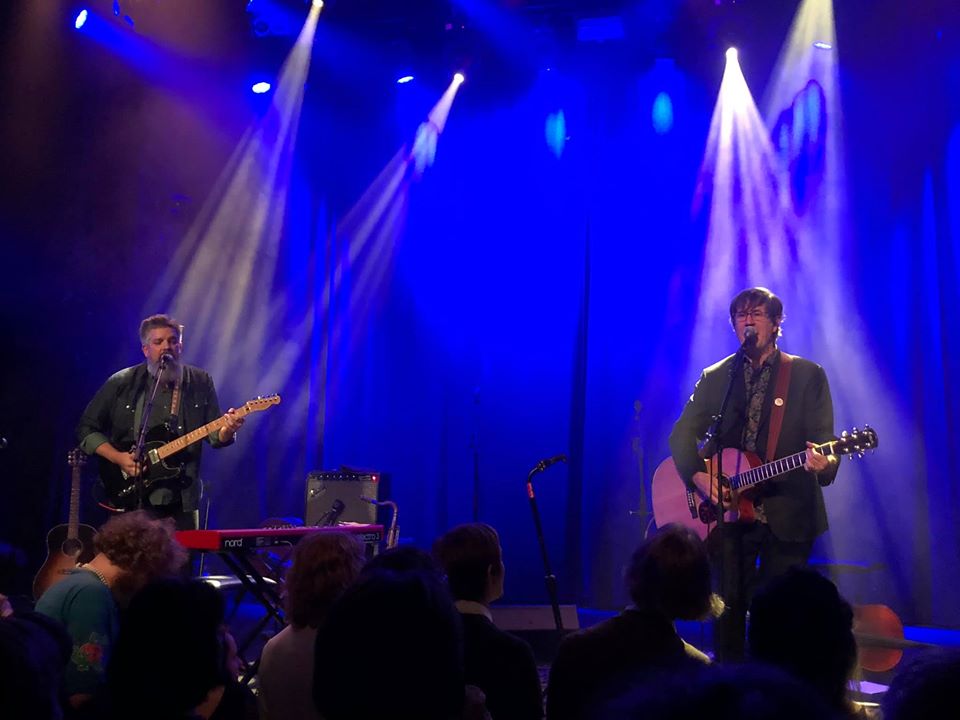 The Mountain Goats har funnits med diverse konstellationer sedan John bildade gruppen 1991 i Claremont, Kalifornien. Numera är John dock baserad i Durham, North Carolina. De albumdebuterade 1994 och har kallats ett indiefolkrockband. John lär ha skrivit uppemot 600 låtar. Hans texter klart originella. Lite av Jonathan Richmans stil. I april i år kom gruppen med album nummer 17 i ordningen In League With Dragons.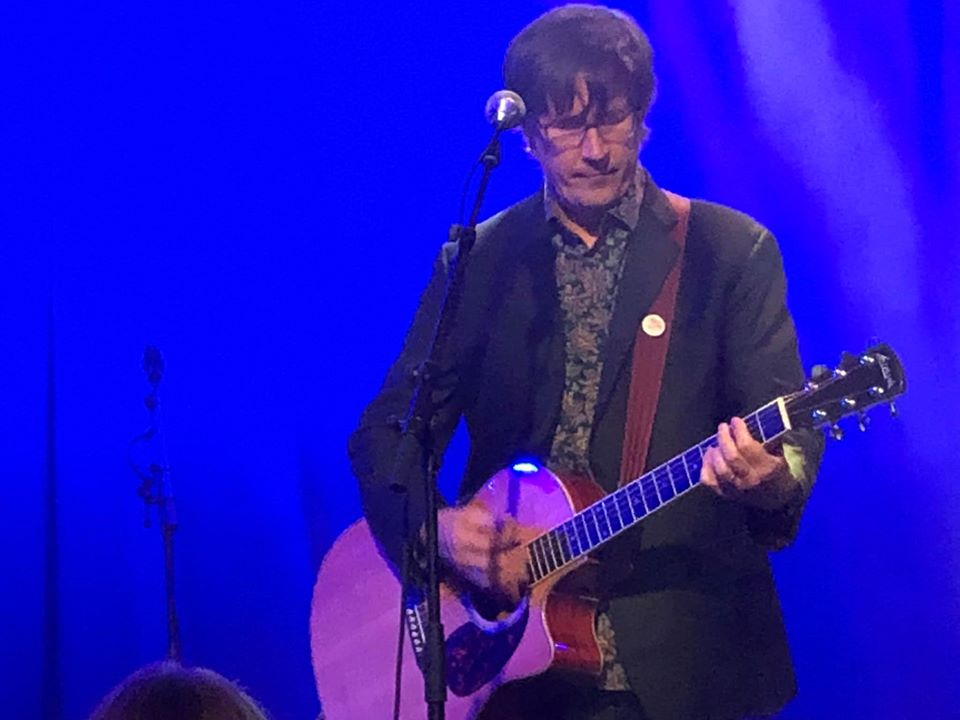 De kom den här gången som duo där Matt Douglas (som kom med i bandet 2015) är en verklig multiinstrumentalist. Lysande på såväl gitarr, keys som saxofon under kvällen.
Jag var inte så bekant med deras material och hade inte sett dem live förut. Men blev mäkta imponerad. Verkligt bra gig med fint samspel och smittande energi från John. Succé inför 270 pers ikväll.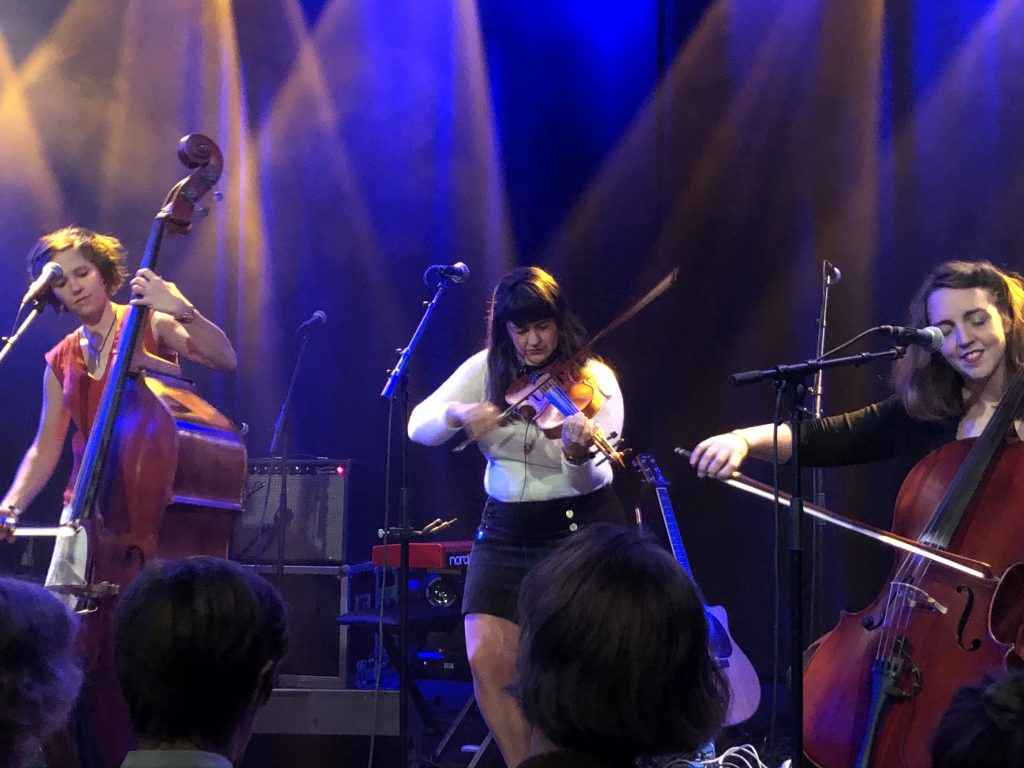 Före dem spelade Laura Cortese & the Dance Cards 35 min och de kom sedan in på fyra låtar och backade John och Matt. Deras eget set var folkmusik med mestadels snabba låtar.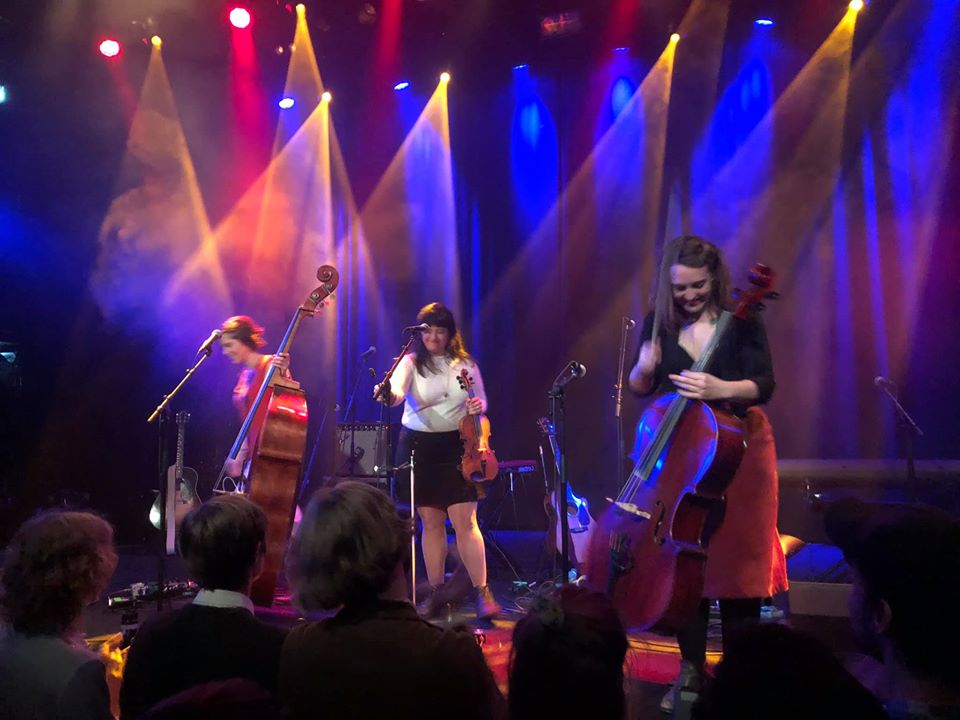 Trion besod av två Boston-baserade Laura Cortese å fiol/sång och Valerie Thompson på cello/sång samt på ståbas/sång Zoe Guigeono från Missouri. De spelade så sent som i december 2018 på Musikens Hus och 2015 var de på Konstepidemin. Bland låtar ikväll Hold On, instrumentala Mångatskrinna ( från Laura soloalbum från 2015) och titelspåret på gruppens enda album från 2017 California Calling.
Låtlista The Mountain Goats
Estate Sale Sign
No More Tears
Pure Heat
Hebrews 11:40
Younger
Duane Allman Slept Here
Transcendental Youth
Milk Song (John solo)
Ghosts (John solo)
Steal Smoked Fish (John solo)
Wear Black
Waylon Jennings Live
Magpie
With Laura Cortese and the Dance Cards
Tianchi Lake
Doc Gooden
Cadaver Sniffing Dog
Up the Wolves
Encore: med bara John och Matt
Liza Forever Minnelli
No Children
Broom People
This Year
The Sign (Ace Of Base-cover)