I dag sände P4 en dokumentär betitlad Vad gjorde Mick Jagger i Bredäng? 40 minuters Stones-nostalgi. Ove Tingvall är huvudperson här och han får bl.a dra den gamla historien om hur Stones följde med honom hem till Bredäng på 60-talet. Rekommenderar också boken Rolling Stones I Sverige som Ove skrev ihop med Börje Lundberg 1998.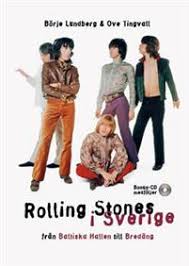 https://sverigesradio.se/p4dokumentar
BBC Radio 6 hade idag en timme i serien The First Time With med Matt Everitt. Idag med Butch Vig. Mest känd som producent för bl.a Nirvana och Smashing Pumpkins. Han är också musiker och trummis i bandet Garbage Kul att han som sista låt valde ett spår med sin grupp 5 Billion In Diamond, där ingen mindre än Ebbot Lundberg är sångare.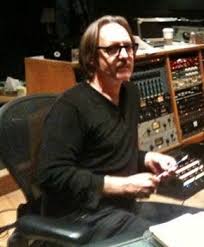 https://www.bbc.co.uk/sounds/play/m000hgrc
Såg nu precis reprisen av One World At Home-tv galan. The Rolling Stones framförande av You Can´t Always Get What You Want var en höjdpunkt. Supersnyggt bildmässigt också. En favoritlåt för mig ända sedan den kom på Let It Bleed 1969. Minns också hur fint den användes i begravningsscenen i filmen the Big Chill från 1983.
Stevie Wonder passade på hylla den nyligen avlidne Bill Withers. Snyggt. Bra också Billie Joe Armstrong, Eddie Vedder, Paul McCartney, Taylor Swift, Lizzo, Jennifer Lopez, John Legend, Sam Smith och Keith Urban