Cerys Matthews var tillbaka med sin söndagsshow i BBC Radio 6 idag. Tre timmar klockan 12-15 med en härlig blandning av rock, pop, jazz och world music med mera. Hon har en enorm bredd i sina program och allt kanske inte passar så hennes show kan med fördel lyssnas på i efterhand. Kan vara bra ta det i lite mindre portioner. Men så inspirerande detta program ändå är. När Cerys Matthews leder det alltså. För de senaste veckornas vikarie Amy Lamé är klart godkänd, men ingen klarar att svänga sig så mellan stilar som Cerys.
https://www.bbc.co.uk/programmes/m000l1vb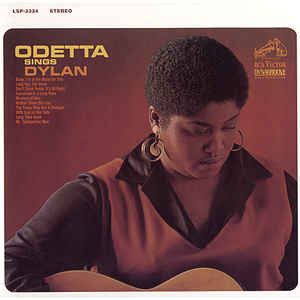 I dagens program var det i slutet av andra timmen en mindre special med Odetta. Tre låtar och två kortare intervjusnuttar ur BBCs arkiv. LPn Odetta Sings Dylan från 1965 har jag haft i min samling en tid nu. Frågan är om någon gjort ett bättre album med Dylan-tolkningar. Cerys spelade den ljuvliga versionen av Don´t Think Twice idag.
Carl Perkins fanns också I början av andra timmen med en kort intervjusnutt där han pratar om Elvis Presley och vi fick höra honom i låten Hambone.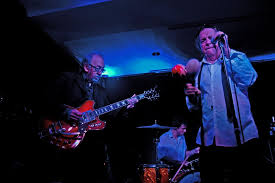 En annan fin stund var när hon spelade en låt till minne av Phil Mays bortgång. Cries From the Midnight Circus med the Pretty Things. Ur albumet Parachute från 1970 som blivit lite bortglömt eftersom albumet innan S. F Sorrow från 1968 blivit skivan alla pratar om. Det finns mycket annat bra med the Pretty Things. Även på senare år. Deras liveshower från 2018 kom ut i slutet av förra året. Presenteras så här av Progradar.
"British music icons The Pretty Things will release 'The Final Bow' via Madfish on 1st November. Celebrating 55 years of the greatest band most people have never heard of, The Final Bow captures The Pretty Things at their riotous, unique & mercurial best. Recorded across 3 sets of classic tracks featuring special guest appearances from good friends David Gilmour and Van Morrison at Indigo at the 02 in December 2018. The Final Bow will be released as a beautiful and carefully curated deluxe edition and as a 2xLP soundtrack set as well.
Featuring 2 concert film DVDs and 2 live recording CDs, the deluxe edition will also feature a special 10″ of Phil May and Dick Taylor's track selections and a 52-page hardback book packed with live photography by acclaimed photographer Judy Totton, 'The Gospel according to Mark St. John' extensive sleeve notes and Phil & Dick's individual sleeve notes telling their story as a ground-breaking, ballsy and ambitious band. As Rock and Roll's greatest nearly men.
Invaluable to the development of British music, The Pretty Things have been a critical success and a huge influence on artists as diverse as David Bowie, Aerosmith, The Ramones, Bob Dylan, The Sex Pistols, The White Stripes, Kasabian, The Lightning Seeds and countless more. A who's who of music icons site The Pretty Things and their outrageous behaviour, incandescent stage performances and astonishing catalogue of remarkable, ground-breaking recordings as fundamental in the creation of their own work.
Still creating significant music today and with a rich catalogue including top-level albums such as The Pretty Things, S.F. Sorrow & Parachute, they remain a hugely significant artistic and creative force. They are a band to revere with no other first-wave artist but The Rolling Stones outselling their frontline recordings today and probably no artist at all out-performing them live.
This electric performance features all of the youthful and incendiary vigour from their 60s beginnings, showing off a technical prowess by performing tracks from their full range of styles: first wave R'n'B, psychedelic rock, and the blues. Led by founding vocalist and guitarist Phil May & Dick Taylor, the band was driven by their current line-up consisting Frank Holland, Jack Greenwood & George Woosey and featured returns from original recording band members Skip Allen, Wally Waller & John Povey. The evening was transformed from unmissable to sensational with the guest performances of Pink Floyd guitarist David Gilmour on classics including "Cries from the Midnight Circus" & "L.S.D.", and legendary vocalist Van Morrison on blues classic "Baby, Please Don't Go" & soul standard "You Can't Judge a Book by its Cover".
The Final Bow is a startling and essential snapshot of a band who, for over 55 years, have never stopped pushing, growing and honing their craft – a record 5 decades in the making."