Ikväll några Billboard-klipp md minnesord över artister. Först Nashville-gitarristen Grady Martin.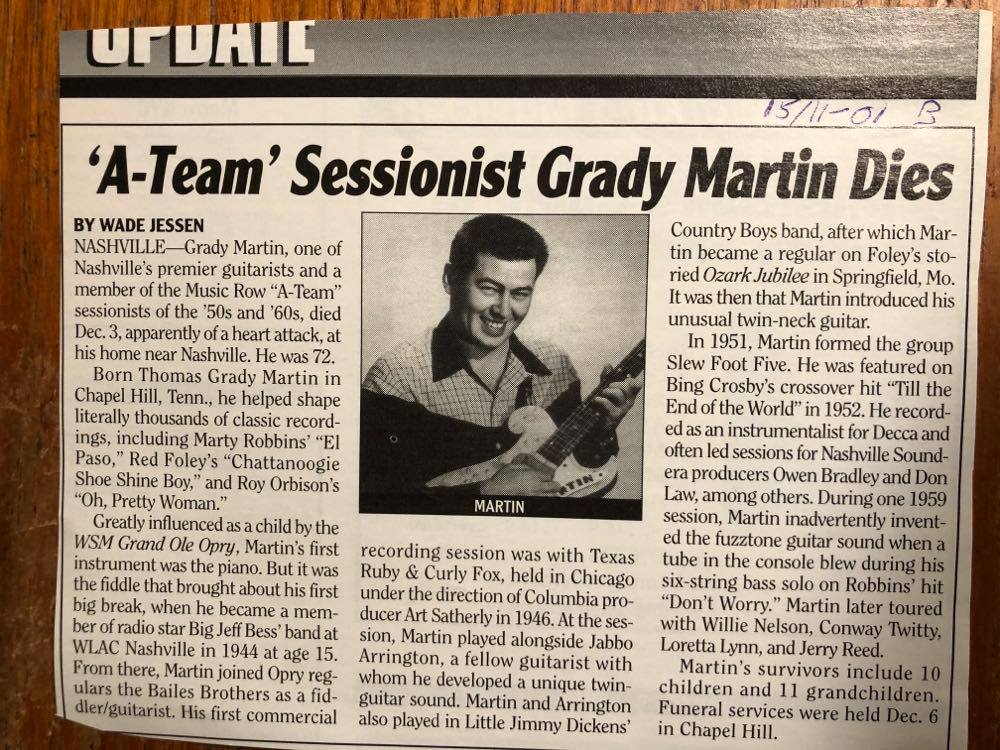 Rick Danko från the Band blev bara 56 år. Han dog 10 december 1999 i Woodstock.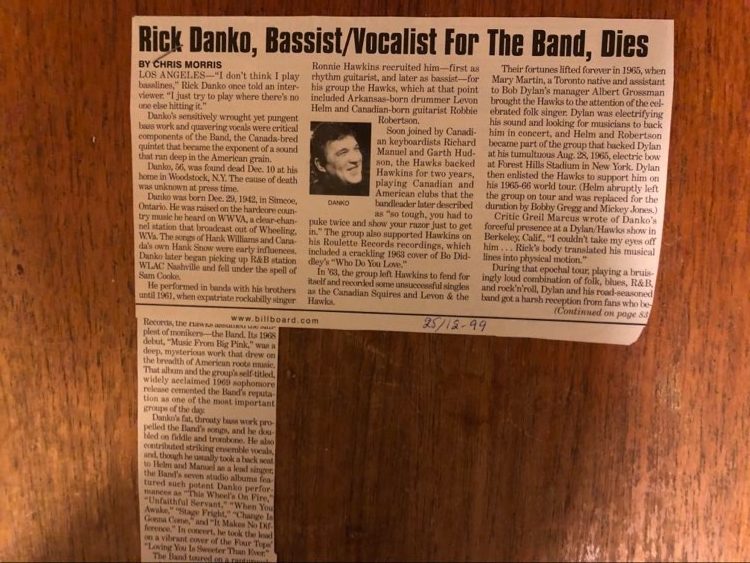 Roebuck "Pops " Staples var en gigant inom gospel/R&B. Han dog 19 december 2000 i en ålder av 84. Pops kom till Lollipop-festivalen i Lida, Botkyrka kommun 1997. Med sina döttrar i the Staple Singers. Troligen enda gången han var i Sverige.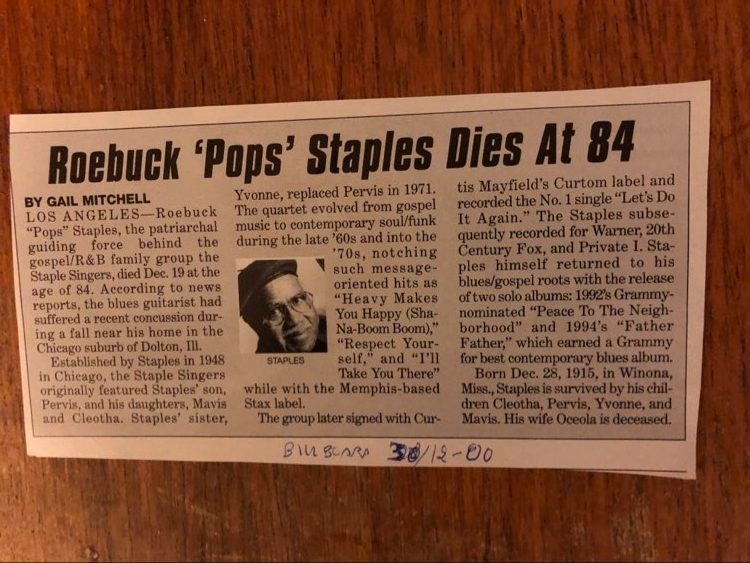 Till sist ett klipp om den tragiska olyckan som tog brittiska Kirsty MacColls liv 18 december 2000.