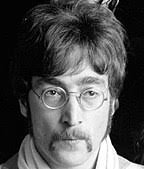 Minnesdag för John Lennon världen över. Det var idag 40 år sedan han mördades och härom står skrivet lite överallt så jag bara konstaterar att det var en sorgens dag den 8 december 1980. Här är nya dokumentären om Lennons sista dagar.
https://www.tv4play.se/program/lennons-sista-dagar/13298742
Här är amerikanska dokumentären Fun with the Fab Four som kom till minnet av hans födelsedagsdatum 9 oktober 2020.
Här är Rock Cellars artikel idag
John Lennon: Beatles Legend Remembered on the 40th Anniversary of His Tragic Death on Dec. 8, 1980
John Lennon (David Nutter 1969 © Yoko Ono)
John Lennon was shot to death outside the Dakota apartment building in New York City 40 years ago today, Dec. 8.
The years since his unthinkable murder have added a sense of tragedy surrounding Lennon, who was only 40 years old at the time. It's still a sore subject for Paul McCartney, who revealed as much in a recent interview.
Lennon was the first member of the core Beatles (John, Paul, George and Ringo) to pass away, and the circumstances surrounding his senseless death were especially cruel and heartless.
Over the decades, Lennon's legacy has become almost mythical; the flow of time has afforded as much. Rock Cellar has published a handful of features discussing the life, career and legacy of John Lennon, such as this one (click here) surrounding his timeless solo album Imagine, for which Rock Cellar writer Ken Sharp spoke with Lennon musical colleagues and friends Klaus Voormann, Jim Keltner and Joey Molland.
As a tribute to Lennon on this fateful anniversary, here are a few quotes from that piece:
Rock Cellar: With the Imagine album, did John discuss wanting to make this a more commercial album than Plastic Ono Band?
Klaus Voormann: I'll tell you what, whatever a song is, I don't think John or anybody else was thinking, "Ah, this is a single! I have to do this because the public wants to hear that." John never did that. With The Beatles or John by himself or George by himself, they'd do the song the way they wanted to hear it themselves.
They do it for themselves. It's the same when I do graphics, I do it for the cover I do or whatever. John never said, "I'm gonna do this song because the public wants to hear that." He never did that. There are lots of artists who do things because that's what they think the public wants but not John, he would never do that. He was a real authentic artist.
Rock Cellar: What were the things that most impressed you about John as an artist, both professionally and personally?
Jim Keltner: Well, he was John Lennon. He always found it interesting and funny when I told him I never liked rock and roll. When he was a young guy, we were all around the same age, Ringo's a little bit older than me, Klaus is a little bit older too — John was older than me by just a little bit. As we were coming up he was a rocker. Along with Paul and George and Ringo, he loved American blues and rock more than anything, it affected their lives big time.
---
This past October, meanwhile, marked Lennon's 80th birthday and prompted this feature from writer Jeff Slate — featuring quotes from an assortment of Lennon's friends, colleagues, and some who have studied his life and career.
After reuniting with Ono, the pair holed up in their Dakota apartment, where Lennon, for the most part, left his guitar hanging on the wall while raising their son, Sean.
Kenneth Womack: I go to great pains to help people understand how he got to 1980. That he had been writing, but lacked a certain level of confidence. And it really comes to a head for me in that audio diary he makes in the fall of 1979, where he picks on Elton John and Paul McCartney and, certainly, Bob Dylan. He's at times vicious; at times just very cold as he analyzes them. And I think when you look at that moment, it demonstrates that what he lacks is the confidence to get into that arena, particularly after so much time had passed.
1980 is a very crowded field. All the bands that we now call dinosaurs were coming out with their dinosaur eggs. They were releasing album after album. Queen has a massive album. The Who were plotting the first of many comeback tours. Dylan is a commercial success prior to that year in ways that he hadn't been previously for quite some time. Elton is about to come back in a big way. And John, even though he liked to talk about how he didn't subscribe to Billboard and Rolling Stone anymore, and he's just this guy who's separated himself from the business, he was very cognizant of what was going on. And I think that's a turning point, because he also records a song then; the very dark, anti-Dylan song, "Serve Yourself."
And the particular place Double Fantasy had in Lennon's career, serving as, ultimately, his final studio album released during his lifetime:
Earl Slick: If he'd lived to promote that album properly, and if we'd been able to go out on tour, it would have been a major hit album. It's all about getting in front of the people and it would've sold, one way or the other.
Kenneth Womack: I think he would've accomplished everything he had wanted. In fact, I think, he would have gotten on the road and become very much a part of those tours. But I love the line where he's talking to the guys in the band one of them had just toured with Paul Simon and says, "We don't do 20-minute concerts anymore, buddy. You don't just go in and get screamed at for 13 songs and then go home." But he would have given the people what they wanted, and he would've been jazzed by it. Particularly if he shows up with "I Want to Hold Your Hand" and "She Loves You." That would've been a gas. And with that band, who played so well with him. It would have been amazing.
Ultimately, it wasn't to be.
Jim Keltner: John was an amazing person. Every time you were with John was just an interesting time. Because he was John Lennon, and every time you picked up the newspaper you would read something, a quote of his, it felt like something you could live by. That's the way I was. I wasn't a rock guy, I was a jazz guy. But every time there was something in the paper about John Lennon I would read it and I would always be in agreement with him somehow.
He was like the English version of Bob Dylan for all of us. Neither one of them would accept the mantle that was bestowed upon them, being the spokesman for their generation, but they were, in very many ways.
Rest in peace, John Lennon
Bob Dylan har också varit rubrikernas man i dagarna. Han har nämligen sålt rättigheterna till alla sina ca 600 låtar till Universal. För den fina summa 2,3 miljarder koronor. Hans skivor beräknas til dags dato ha sålt i dryga 125 miljoner exemplar. De alla flesta av dem för CBS-koncernen som ju är konkurrent till Universal. Blir det nyutgåvor av allt på Columbia och Asylum låtarna nu tro?
https://variety.com/2020/music/news/bob-dylan-sells-songs-universal-music-publishing-1234847439/