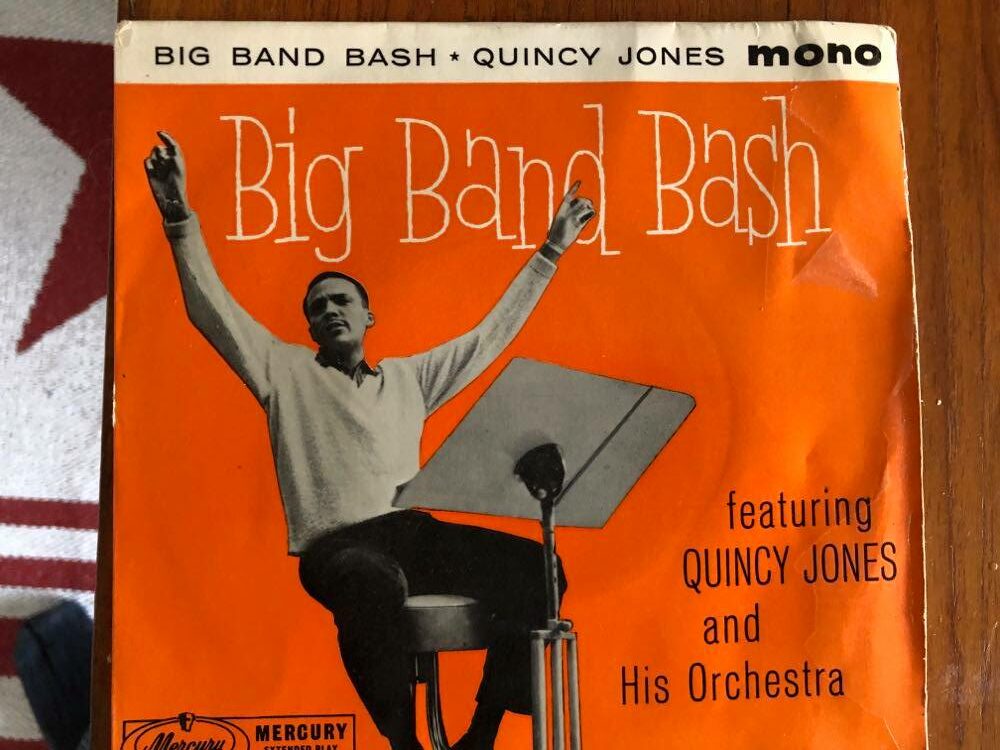 Quincy Jones (född 1933) är en gigant i jazzvärlden. Han var tidigt en orkesterledare och ledde ett storband som här på en engelskpressad EP från 1959. Utgiven på Mercury vilket var det skivbolag Quincy jobbade på som arrangör under några år. Förstaspåret Marchin´ The Blues anger Melba Liston och Quincy Jones som kompositörer. Andralåten Choo Choo Ch´Boogie känner vi mest från Louis Jordans version på 50-talet. På b-sidan finns Horace Silvers låt The Preacher och Bobby Timmons komposition Moanin´.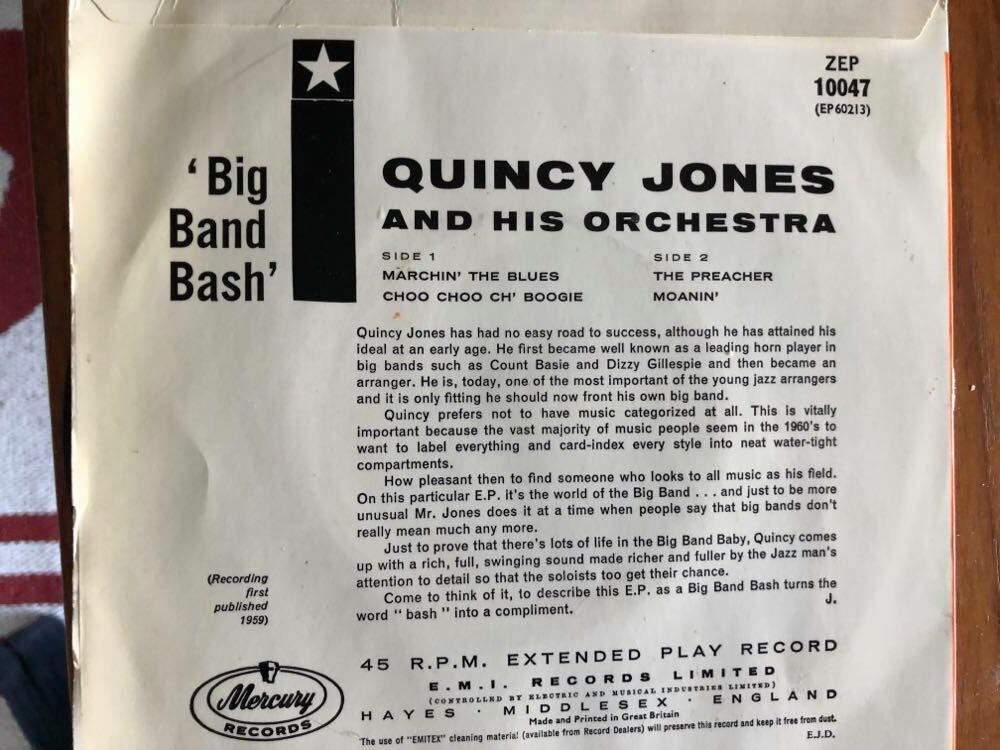 Freddie Green (1911-1987) var en av jazzens främsta jazzgitarrister. Han spelade med Count Basies orkester från 1937 fram till Basies död 1984. Han fick även göra enstaka skivor i egna namn. Detta är en EP med fyra låtar ur hans första album Mr. Rhythm som kom 1956 på RCA.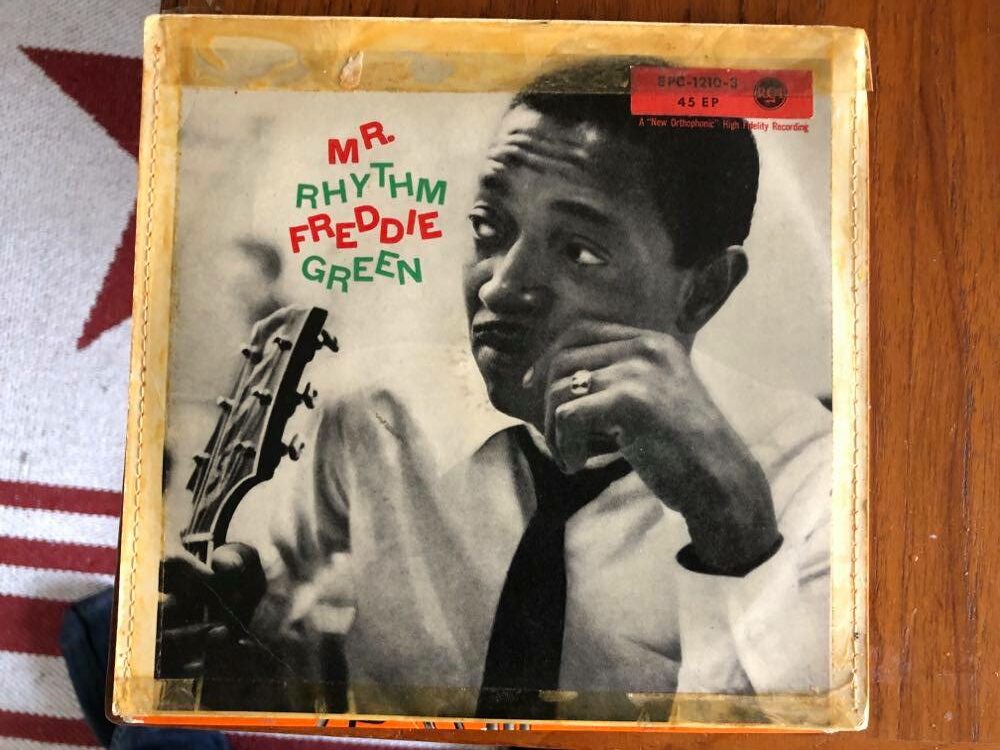 Låtarna på EPn är Learnin´The Blues, When You Wish Upon A Star, Something´s Gotta Give och Freddies egna komposition Feed Bag.
Kompmusikerna är en verklig elit; Al Cohn på sax och klarinett, Joe Newman på trumpet, Henry Coker på trombon, Nat Pierce på piano, Milt Hinton på bas, Jo Jones och Osie Johnson på trummor.