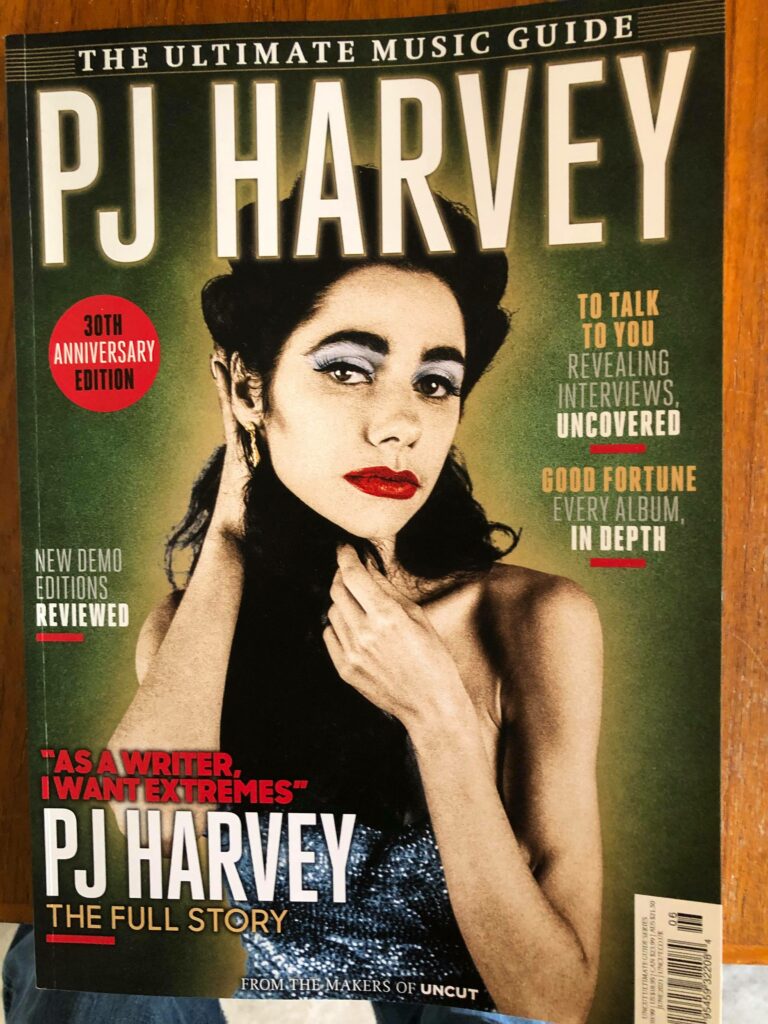 Uncuts specialtidning för juni månad ger oss PJ Harvey. Ett matigt nummer på 146 sidor. Dock ett nytryck av det magasin som kom i november 2016. Nu med 22 nya sidor.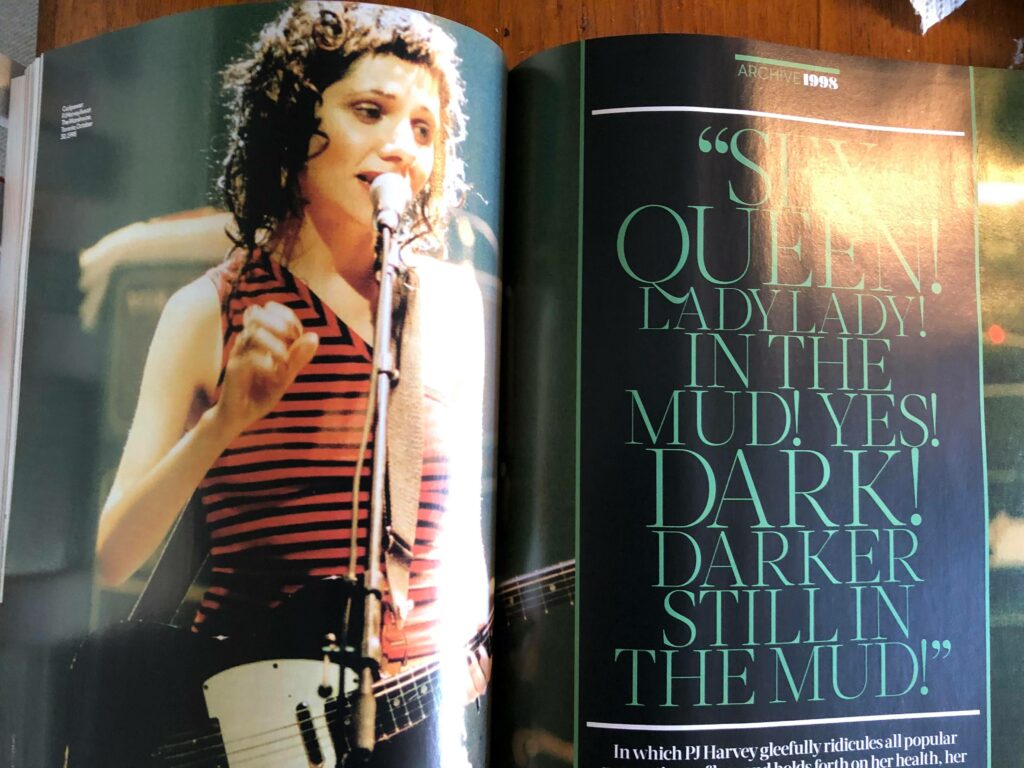 Det är i vanlig ordning en blandning av original-artiklar ur arkiven från NME och Melody Maker och nyskrivna recensioner av hennes album. Som t.ex detta uppslag kring hennes stora genombrottet med To Bring You My Love från 1995.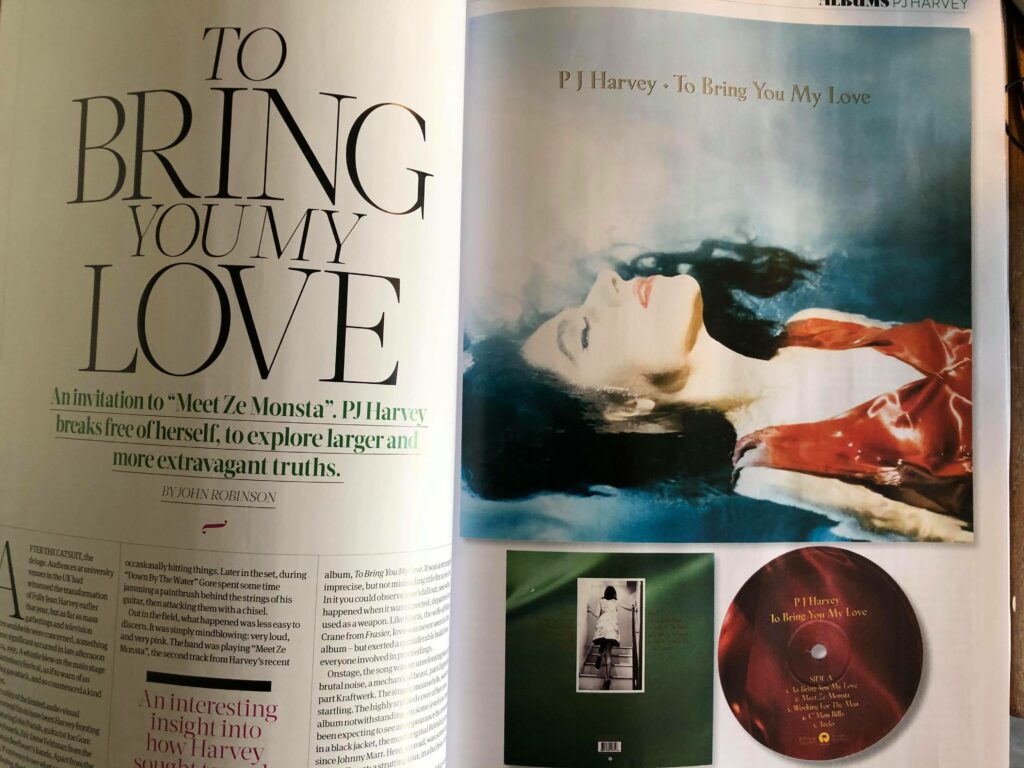 Hennes samarbete med dåvarande pojkvännen Nick Cave belyses förstås. I en artikel först publicerad 2020 i Uncut.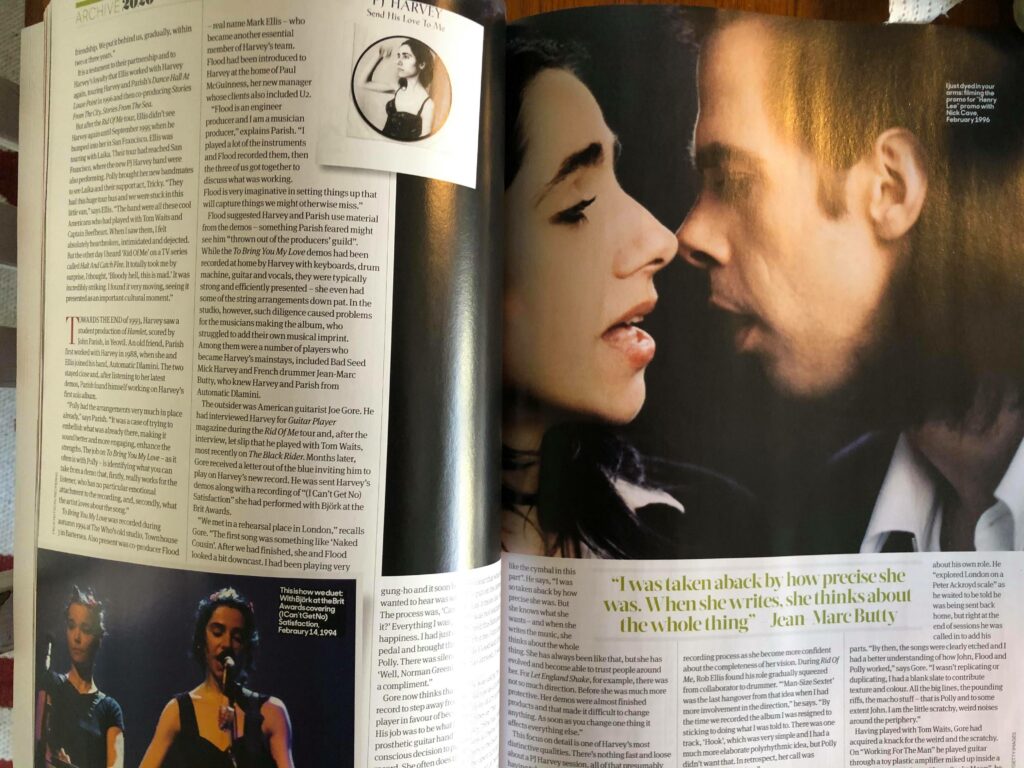 Alla PJs singelutgåvor utgivna i England listas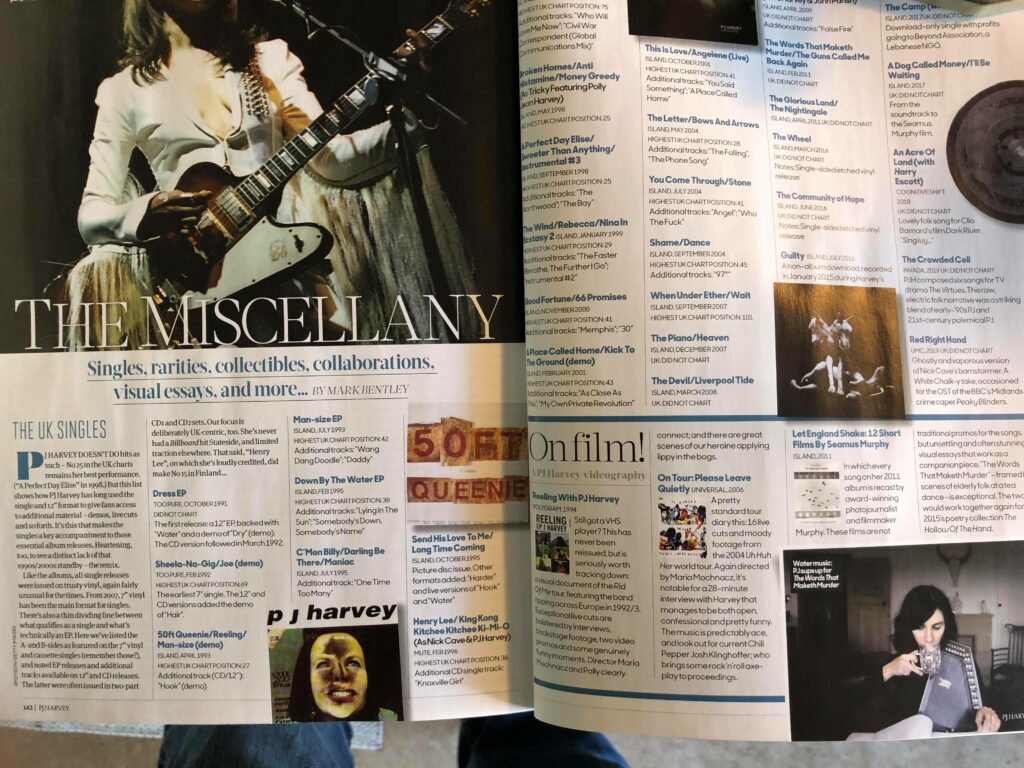 Nyskrivet sedan förra utgåvan är fyra sidor om The Demo Recordings.