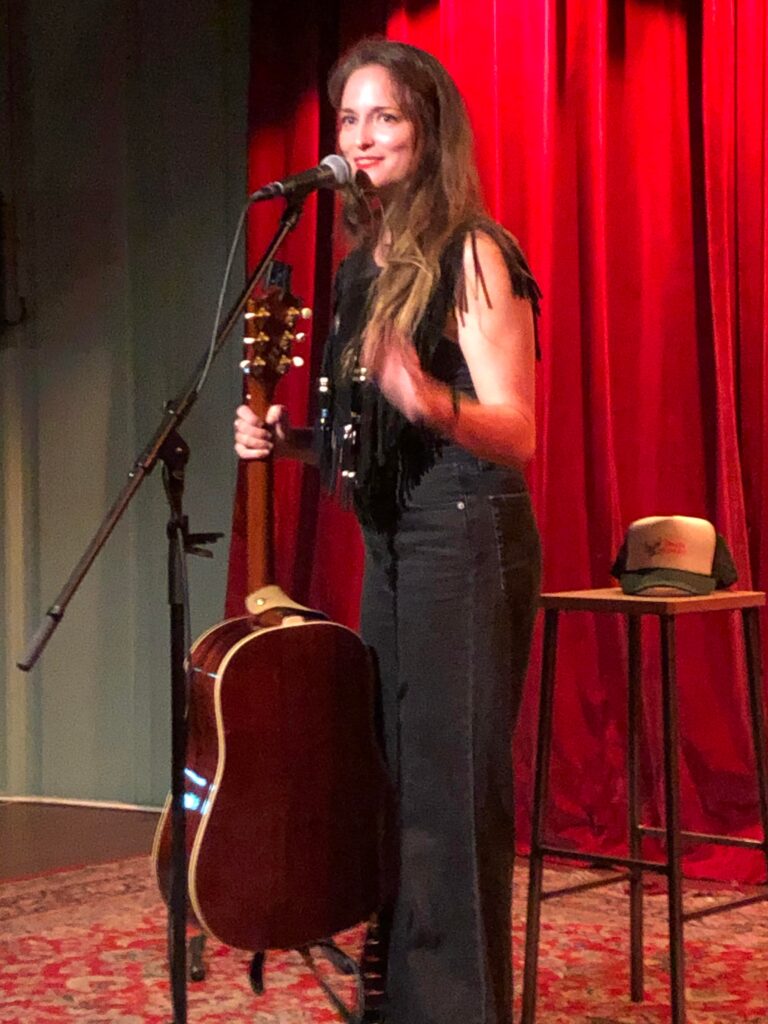 Dawn Landes kom från North Carolina ikväll för sitt första Göteborgsgig. Ursprungligen från Kentucky. Singer/songwriter i folk-country stil. Hon var säker på scen, bra röst och kom med många fina egna starka sånger.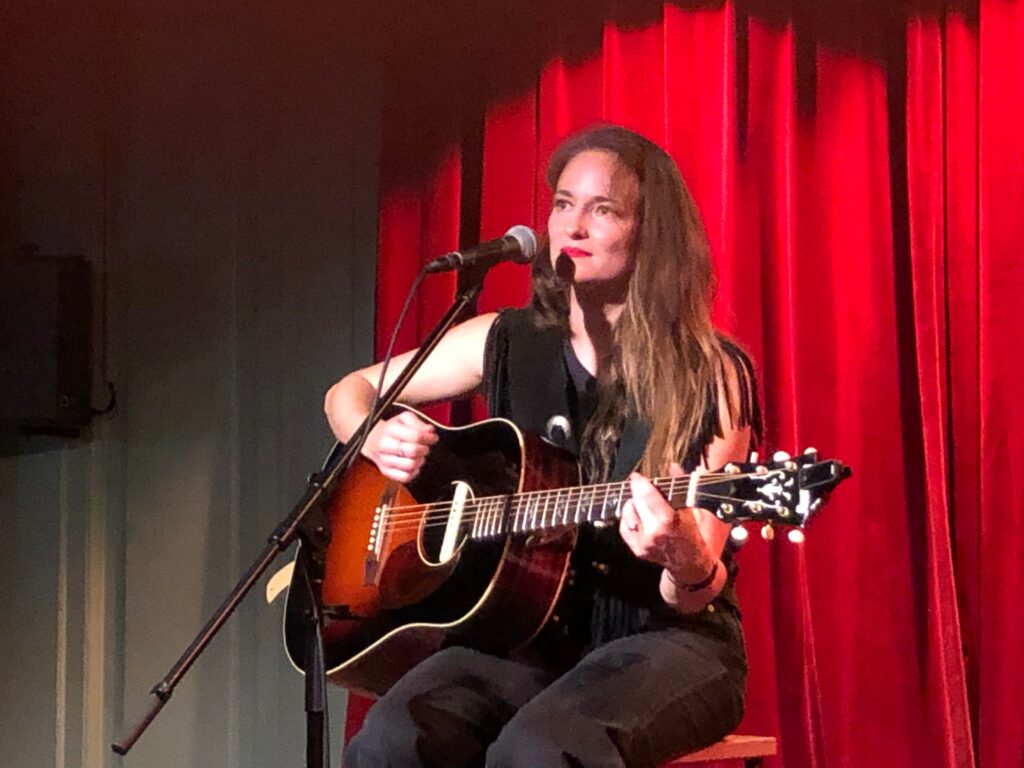 Låten Oh Amelia från en musical hon skrivit stack ut alldeles extra, men hon har en gedigen låtskatt verkligen. Många pärlor. Som ex. Bluebird, Why They Name Whiskey After Men, Twilight och How To Say I Love You. Även tre covers: låtar av Jimmie Driftwood, John Prine och Dolly Parton i 80 minuters konsert uppe i matsalen. Tyvärr med en liten publikskara men vi som var där fick en minnesvärd kväll.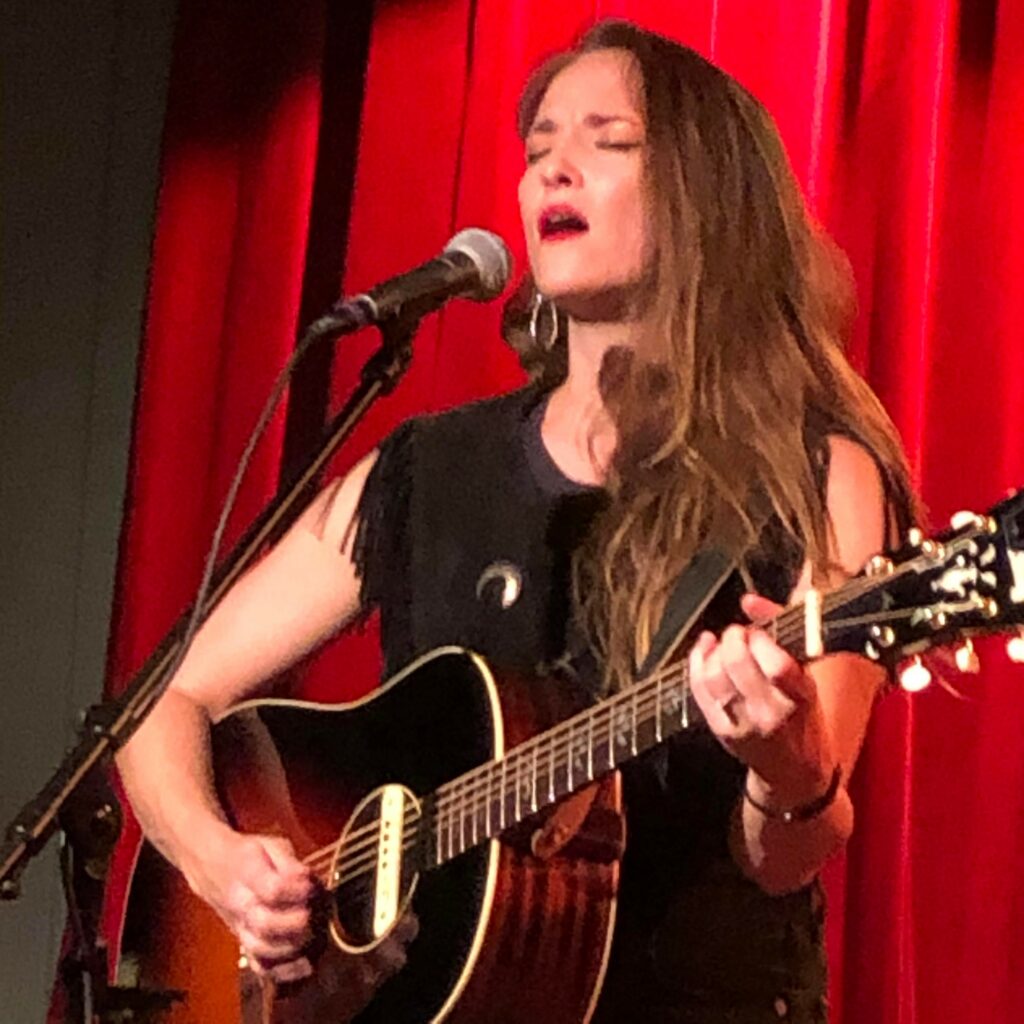 I Norge tidigare i veckan hade hon gjort två från Jimmie Driftwoods repertoar. Nu fick vi en låt What Is The Color Of The Soul Of Man. Hon hade hittat till denne countryartist som levde (1907-1998) via Monument-ägaren och producenten Fred Foster vars sista produktion var just Dawn Landes album Meet Me At The River från 2018.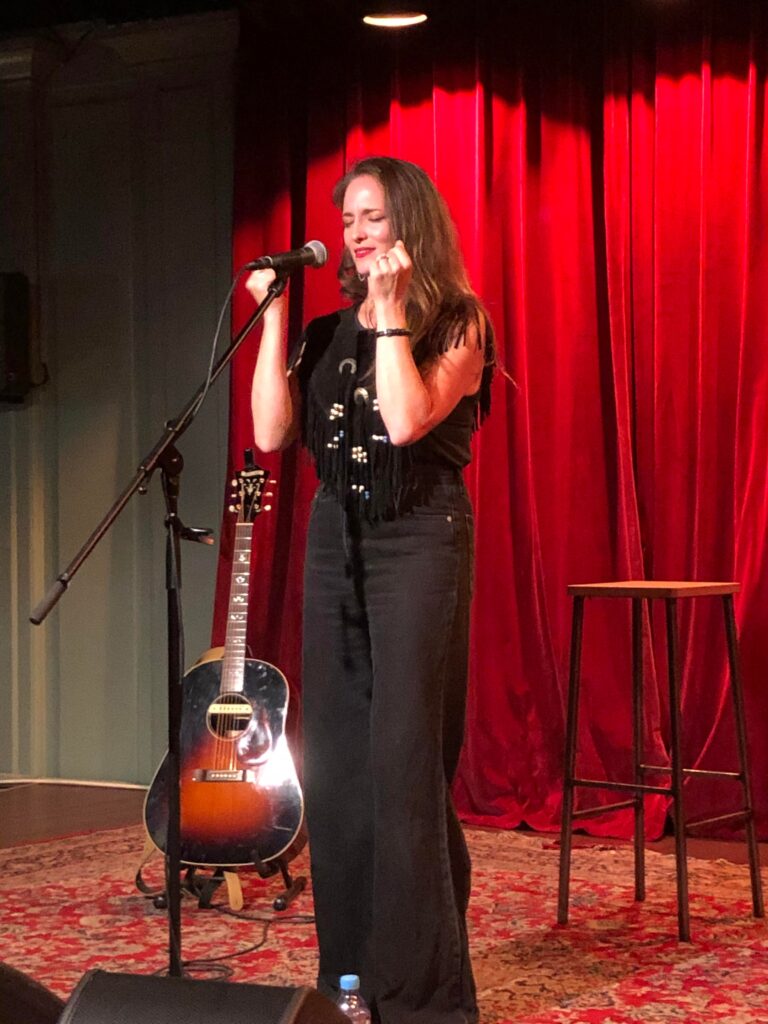 Angel from Montgomery var hennes John Prine -låt och Dolly-låten var Is Forever Longer Than Always. Se några liveklipp på mina konton på Facebook och Instagram. Se hela låtlistan längst ned i inlägget.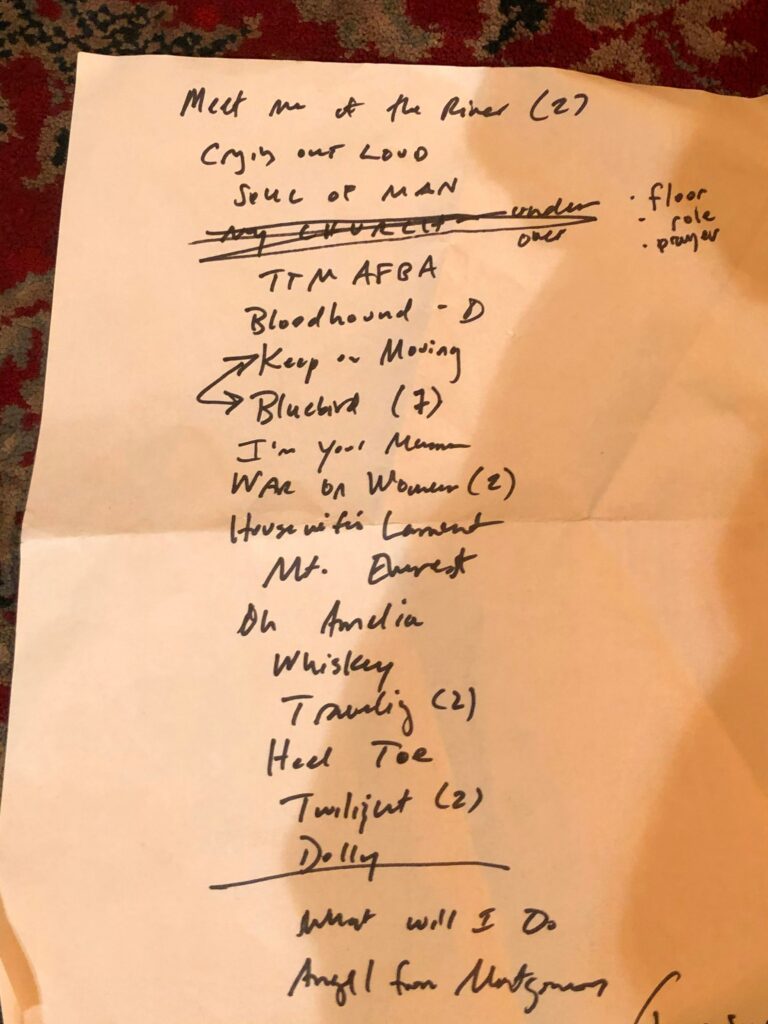 Jag fick en kort pratstund med henne efteråt. Hon hade spelat i Stockholm på Americana-festivalen 2019 och en gång i en mindre stad i Sverige för längesedan sade hon. Jag kollade upp detta och det var på Mejeriet i Lund så lång tillbaka som i april 2006.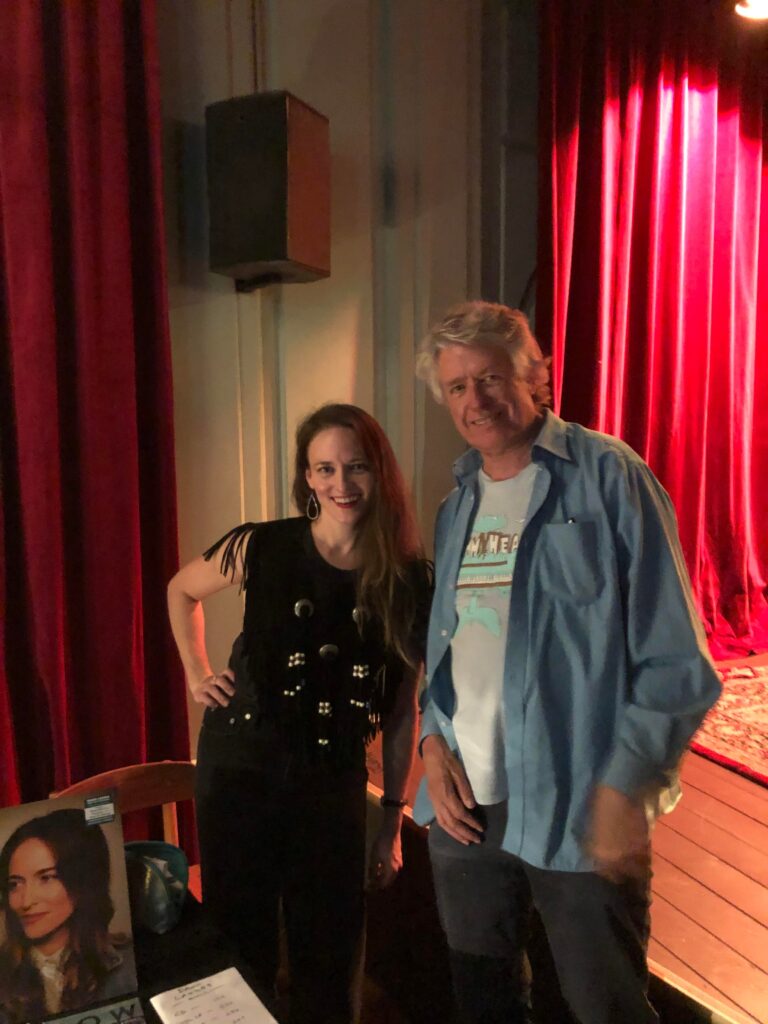 Dawn berättade att hon hade bott i Frankrike en tid och hade också turnerat med Sufjan Stevens i Europa, Hon var nu vid 41 års ålder ganska nybliven mamma och hennes man och barn var med på denna Skandinavien-turné. Hon hade förra veckan spelat i Norge och skulle nu spela i Höganäs, Kristianstad, Odense och Ålborg.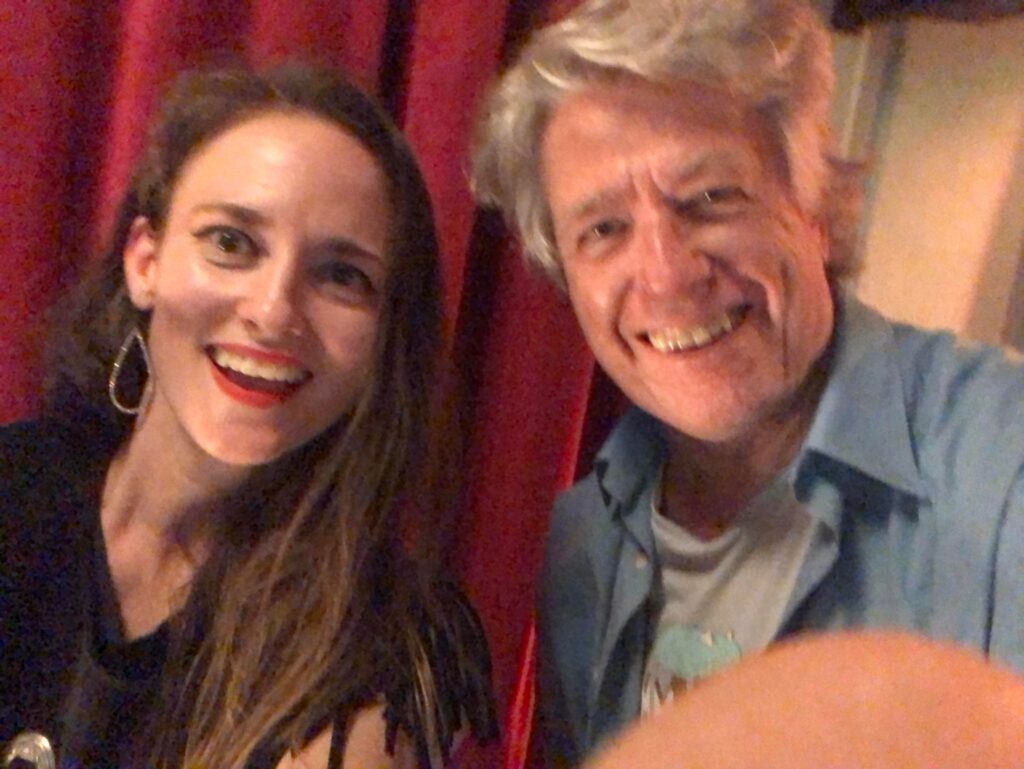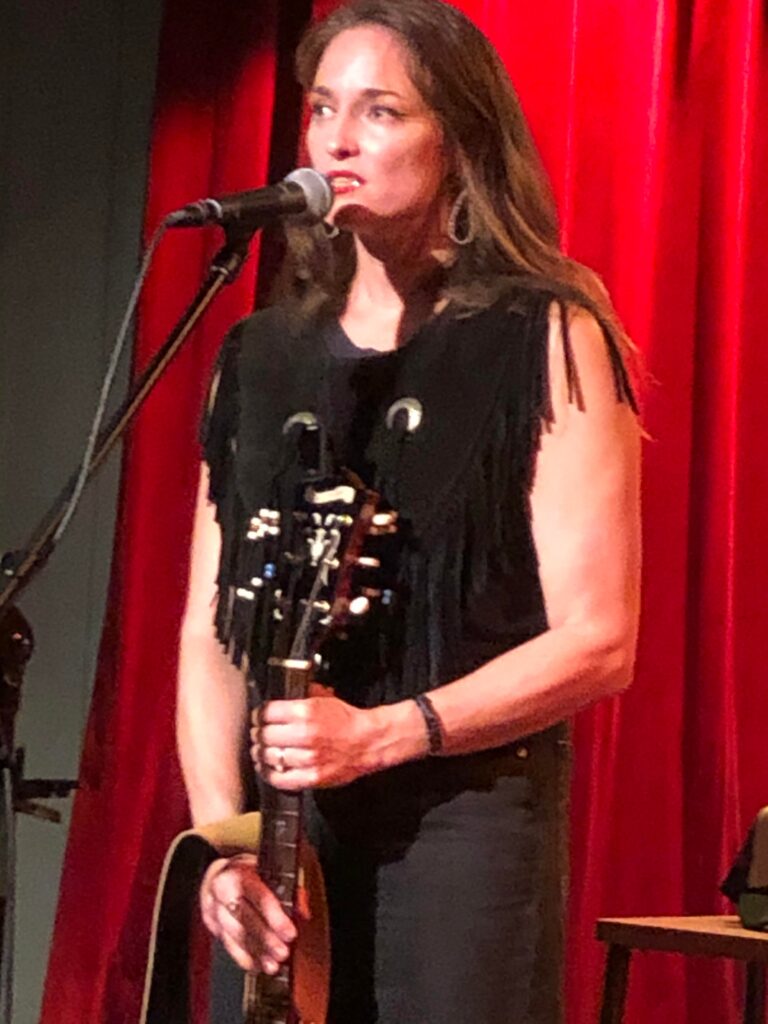 Låtlista
1. Meet Me at the River
2. Crying Out Loud
3. What Is the Color of the Soul of Man
4. Try to Make a Fire Burn Again
5. Bloodhound
6. Keep On Moving
7. Bluebird
8. I'm Your Mama
9. War On Women
10. How to Say 'I Love You'
11. Mount Everest
12. Oh Amelia
13. Why They Name Whiskey After Men
14. Traveling
15. Heel Toe
16. Twilight
17. Is Forever Longer Than Always
18. What Will I Do
19. Angel from Montgomery