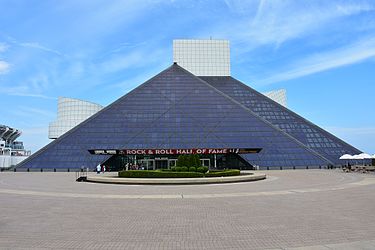 Rock & Roll Hall of Fame valde idag in Class of 2022 i en gala som hölls i Microsoft Theater i Los Angeles
Årets invalda artister var i bokstavsordning Pat Benatar/Neil Giraldo, Duran Duran, Eminem, Eurythmics, Dolly Parton, Lionel Richie och Carly Simon,
Harry Belafonte och Elizabeth Cotten valdes in i kategorin Early Influence.
Sylvia Robinson, Allen Grubman och Jimmy Iovine fick Ahmet Ertegun Award. Judas Priest och Jimmy Jam & Terry Lewis ärades med priset Musical Excellence;
HBO visar inte galan direkt utan i sändningar om två veckor den 19 november.