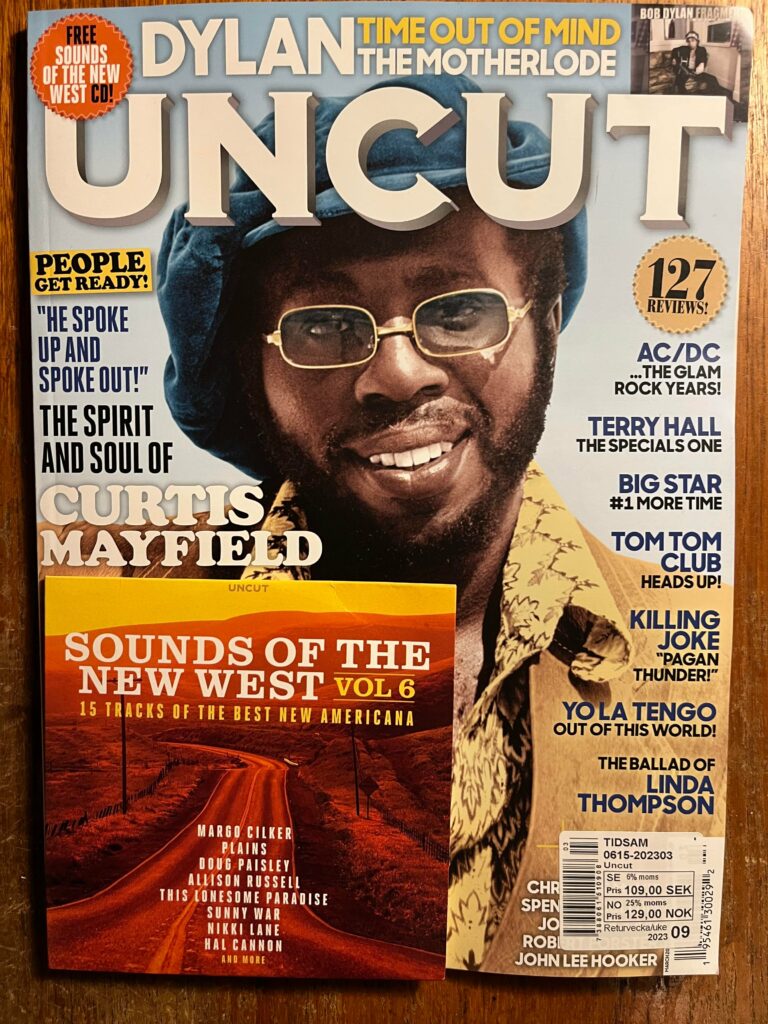 Uncuts marsnummer har Curtis Mayfield på omslag och med lång artikel. Tolv sidor. Tyvärr bara andra artister som uttalar sig om ett antal av Curtis album .En besvikelse denna artikel .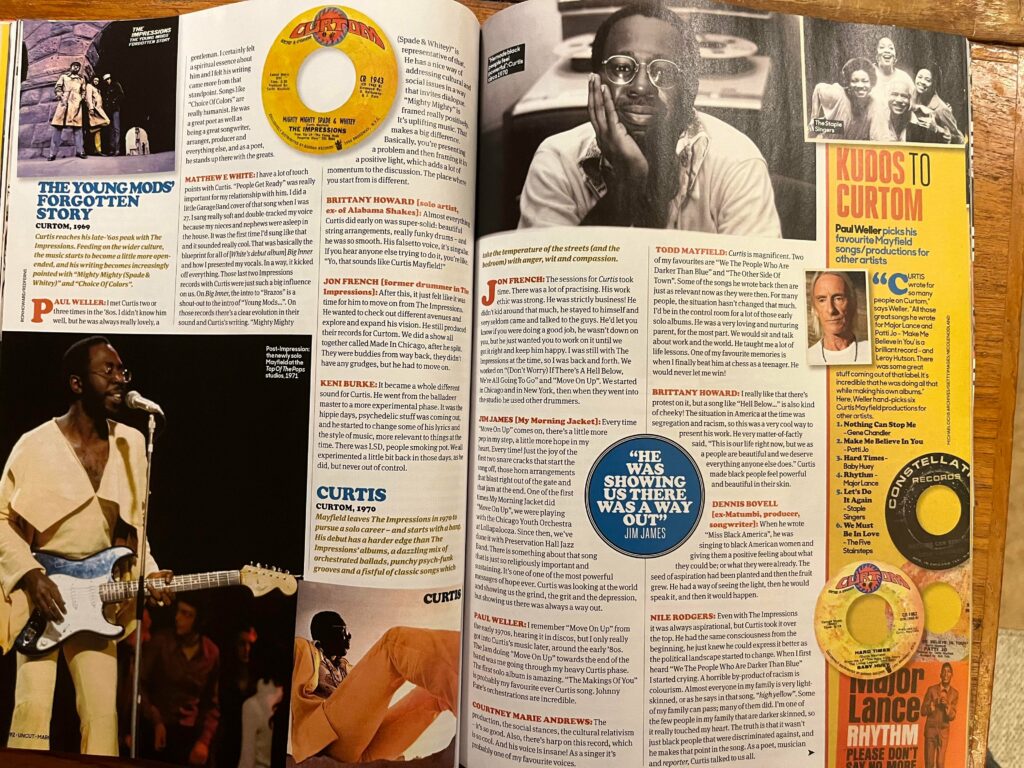 Tom Tom Club var gruppen Tima Weymouth och Chris Frantz bildade vid sidan av Talking Heads i början av 80-talet. Sex sidor.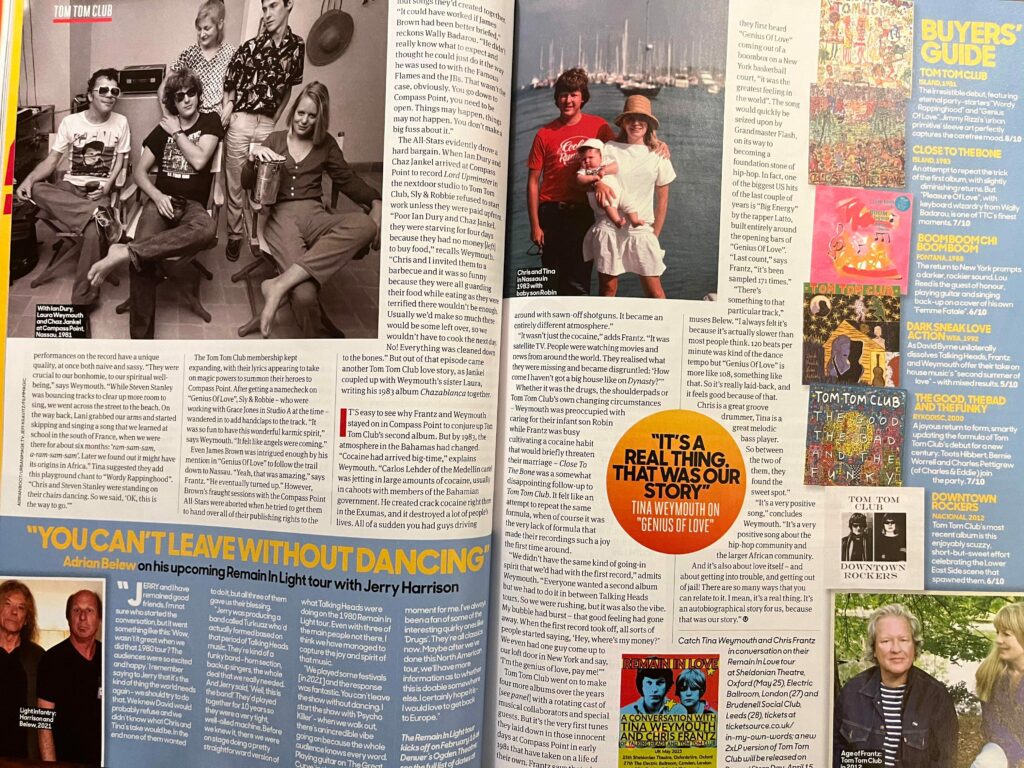 Bob Dylans album Not Dark Yet kommer nu i utökad form i The Bootleg Series. Sex sidor.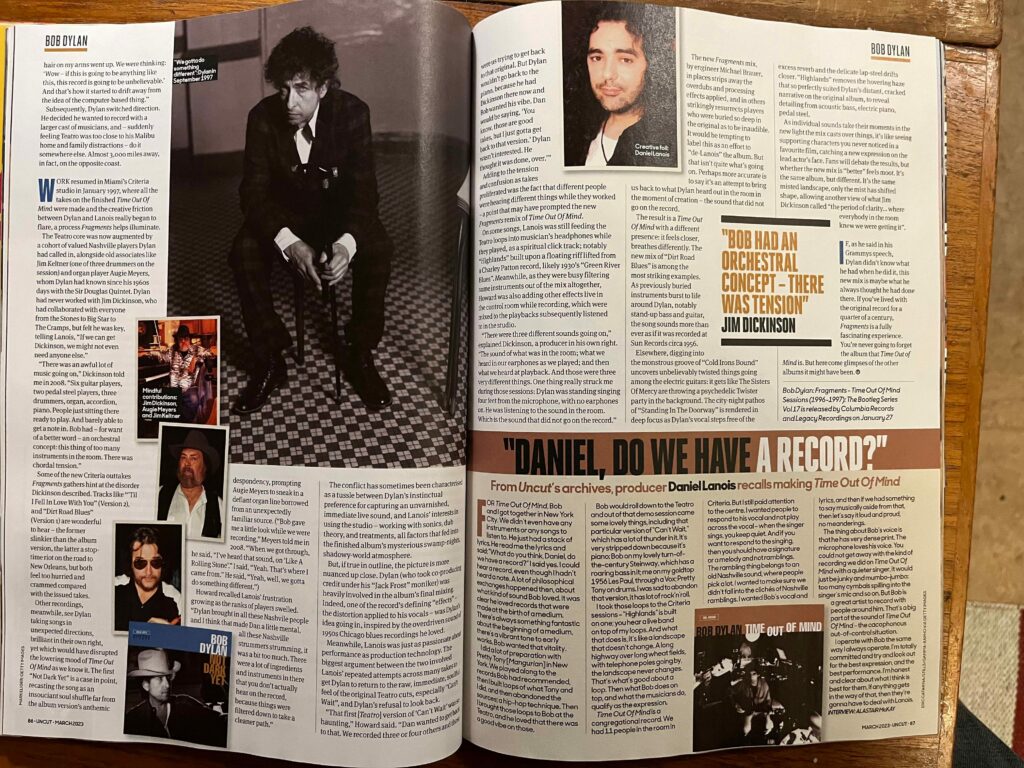 Linda Thompson får vi läsa om i serien Album by album.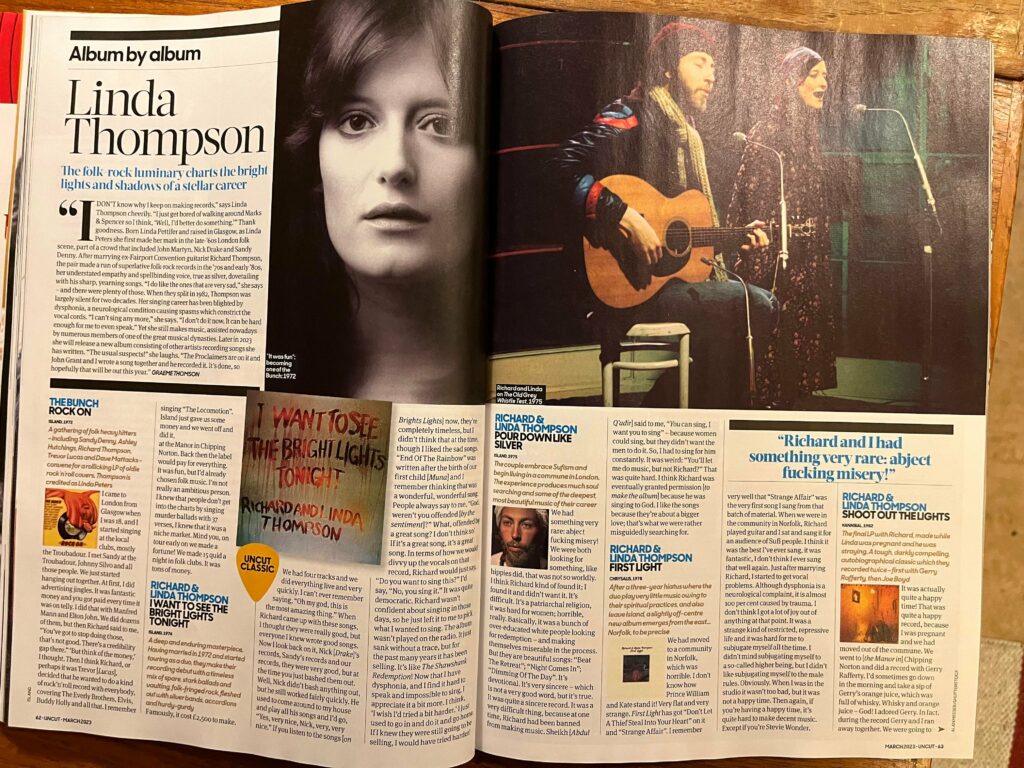 John Sinclair – poet och manager för MC5 bl.a – intervjuas i serien An audience with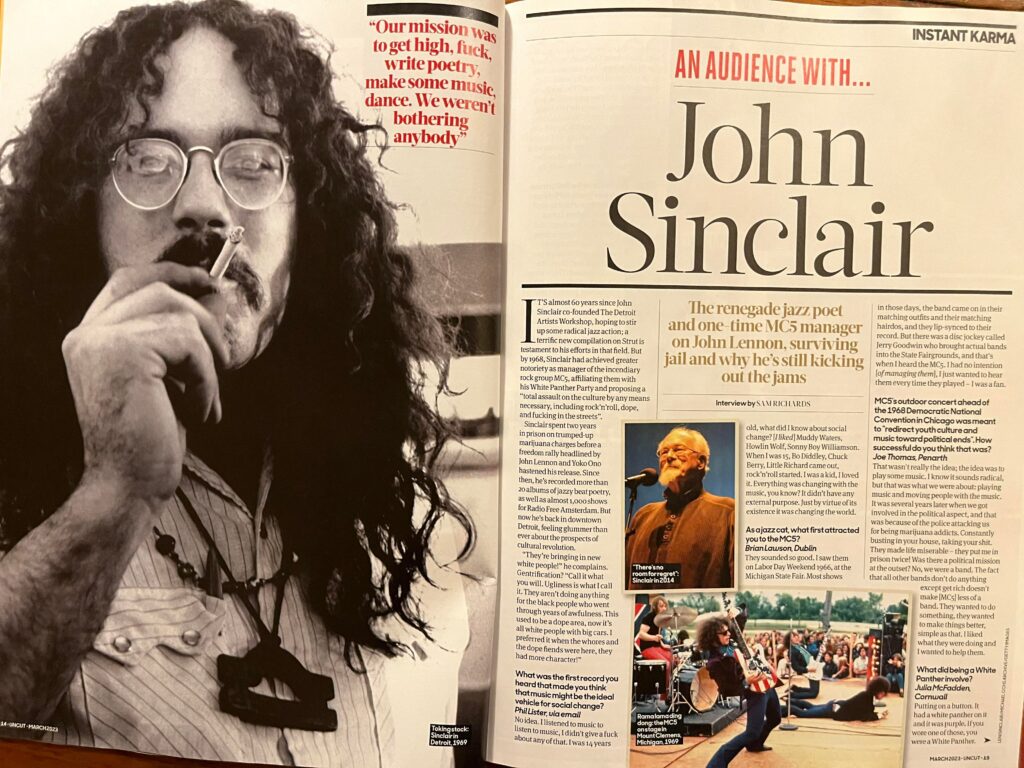 AC/DCs tidiga år får vi läsa om över sex sidor.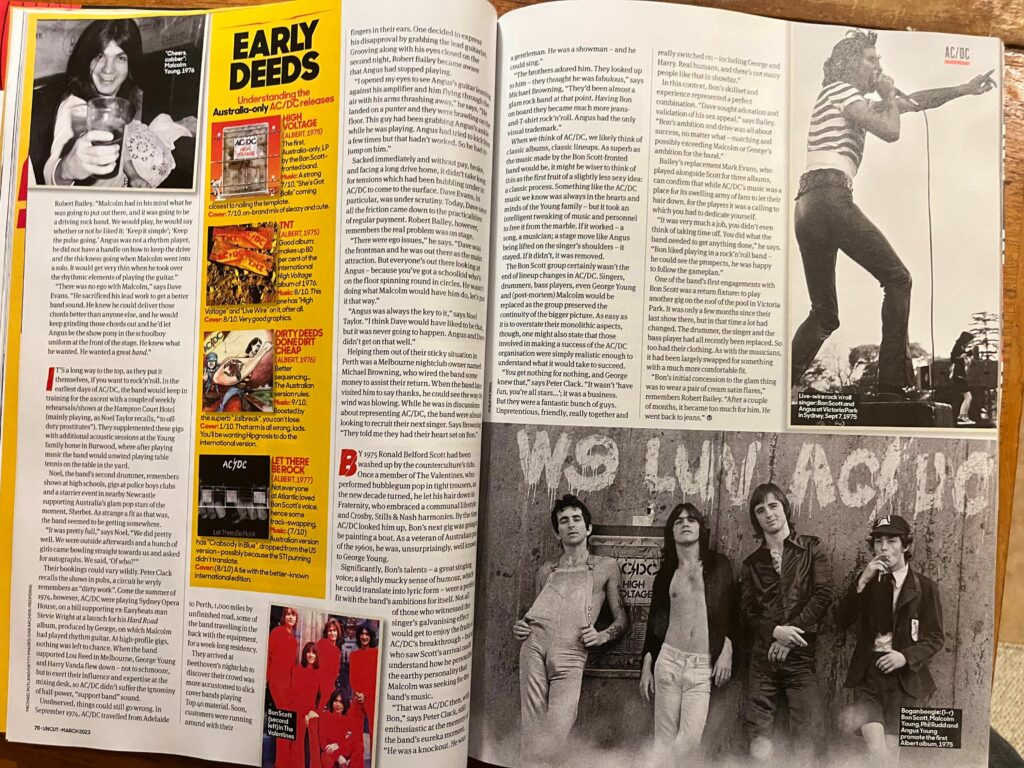 Yo La Tengo från New Jersey är ute med nytt album. Sex sidor.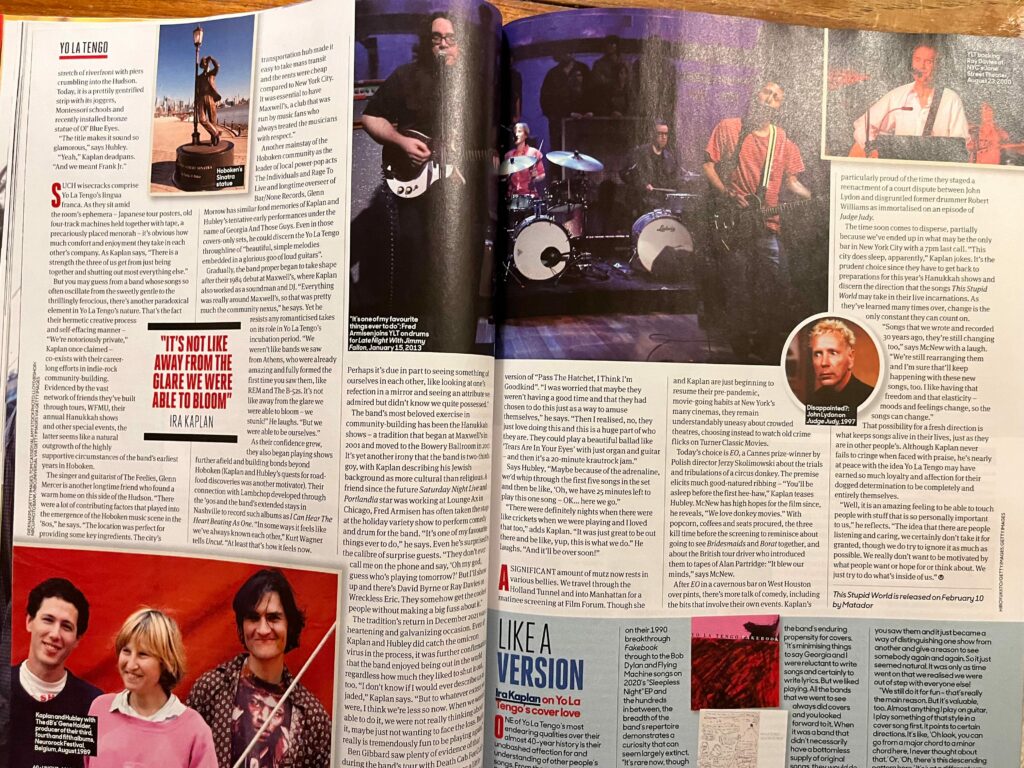 Killing Joke och deras låt Wardance från 1980 är ämnet i serien The Making of…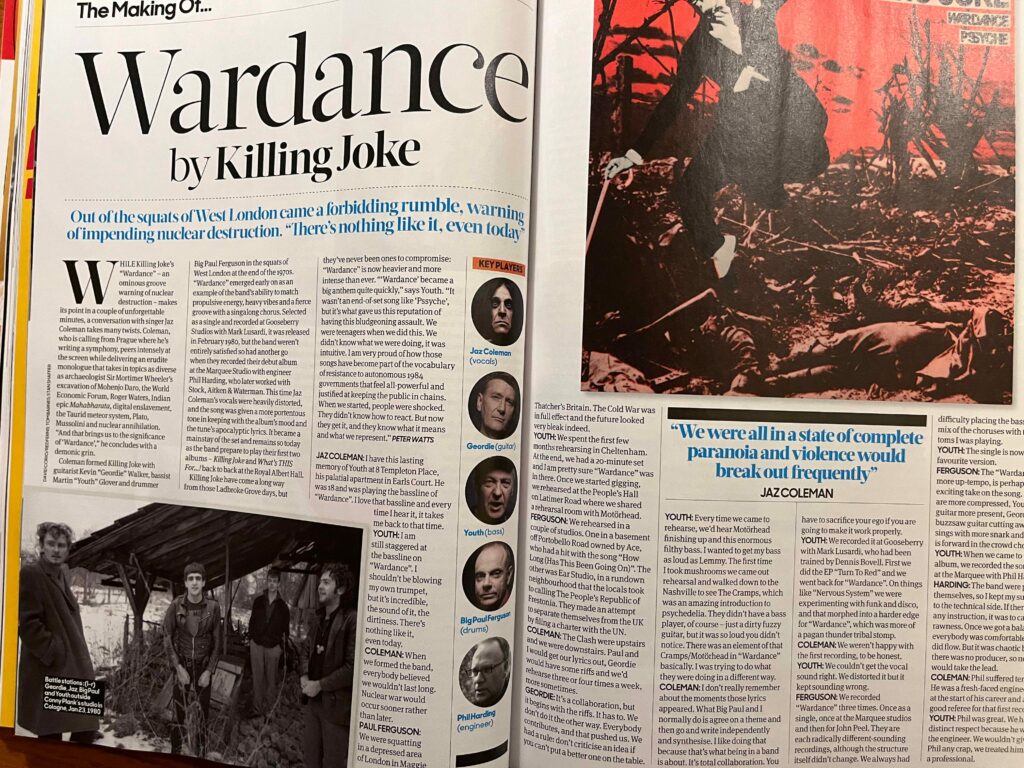 The Necks är en experimentell jazzgrupp från Australien/Nya Zeeland bildad 1987. Nu ute med nytt album och intervju med trion på en sida samt recension av albumet Travel.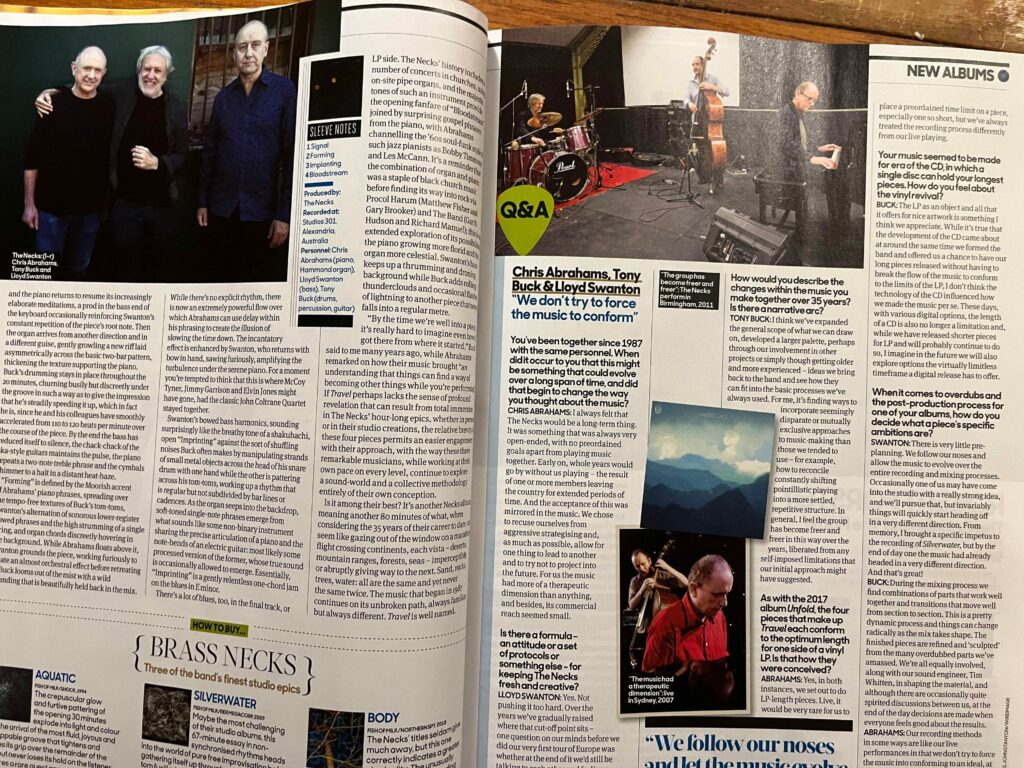 Spencer Cullum är en Nashville-baserad ny talang. Fyra sidor inkl. en bildsida.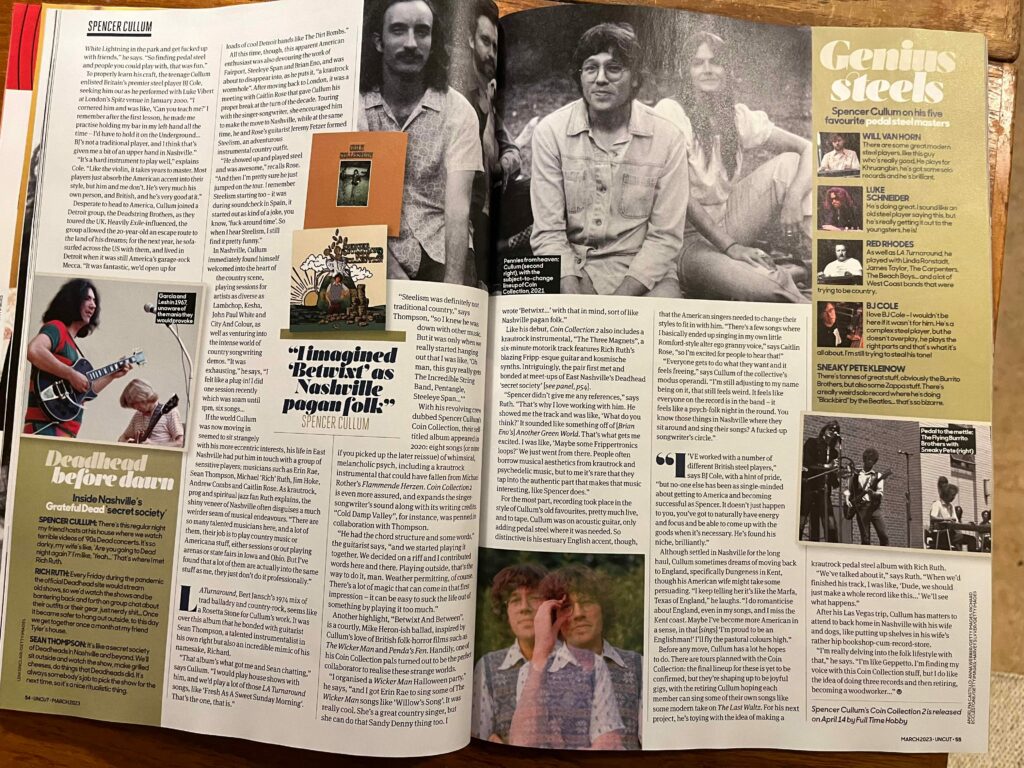 Christine McVie hyllas över två sidor med listning av 20 bra låtar från henne.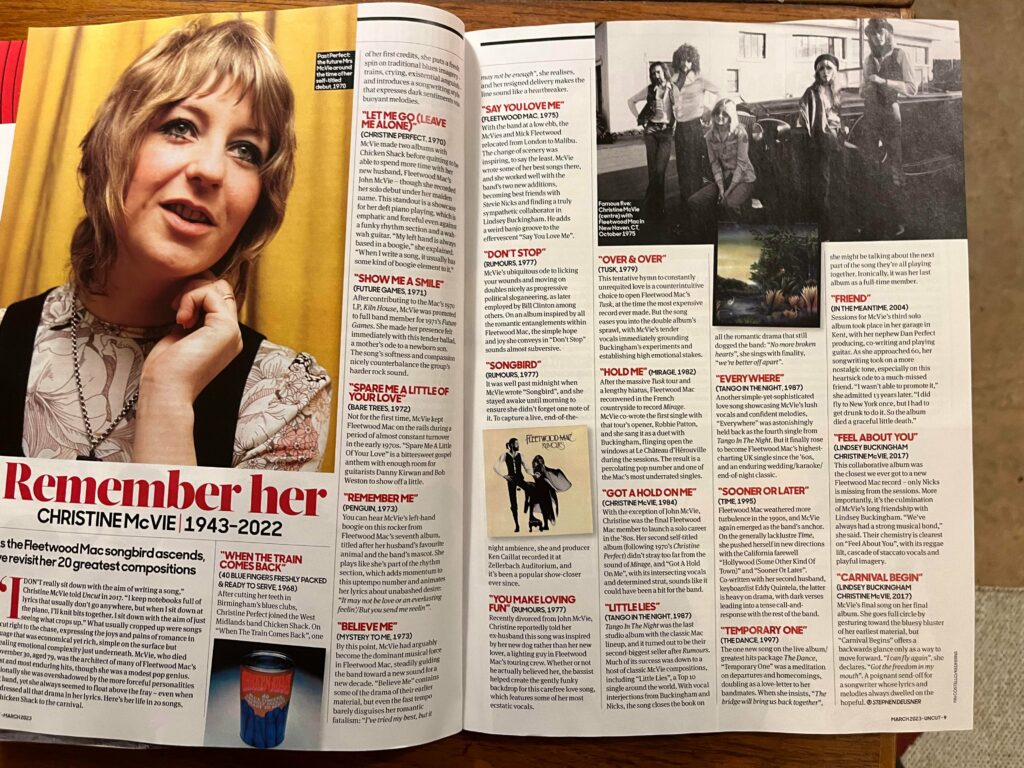 Terry Hall får också några minnessidor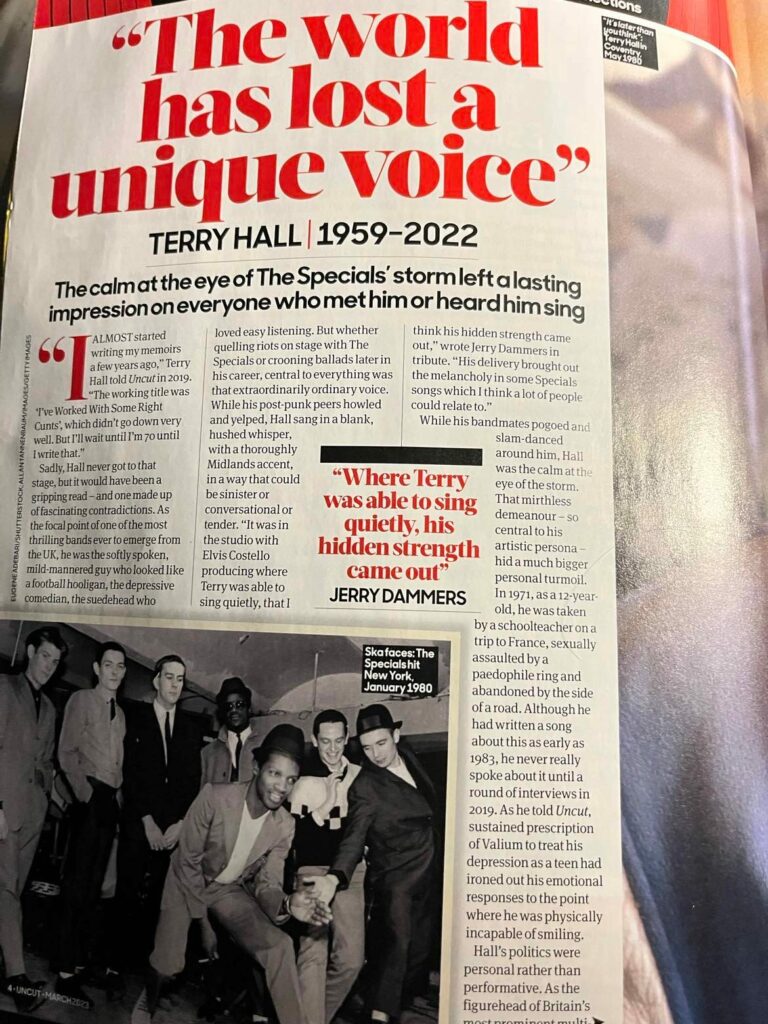 Nekrologsidor i övrigt.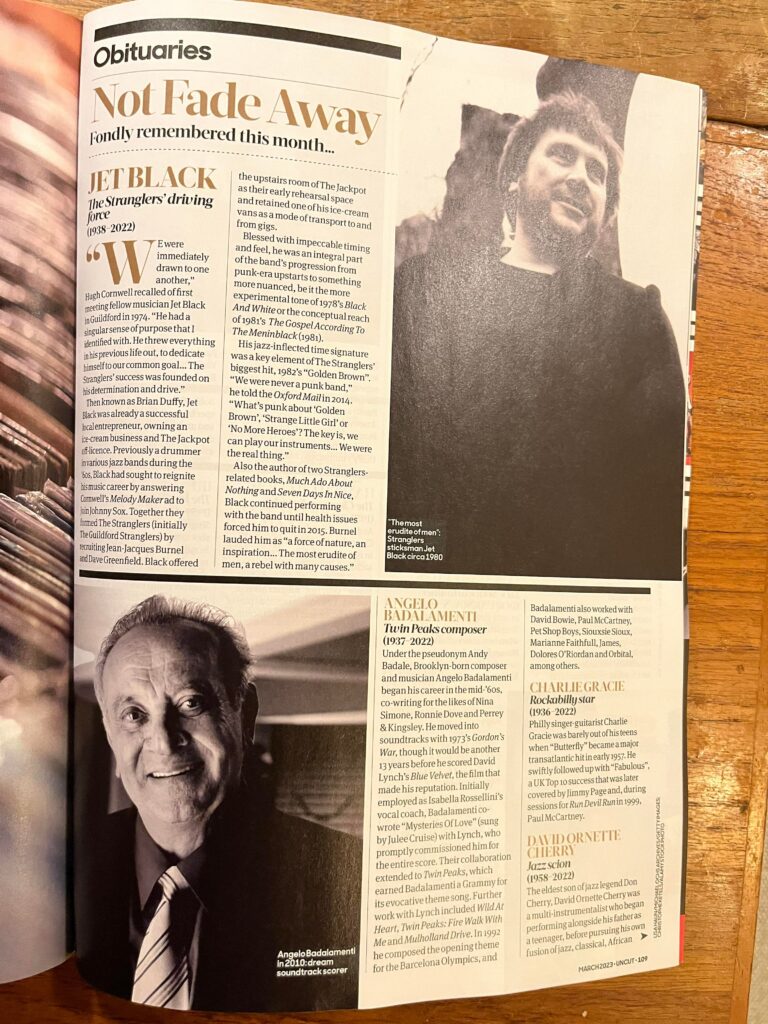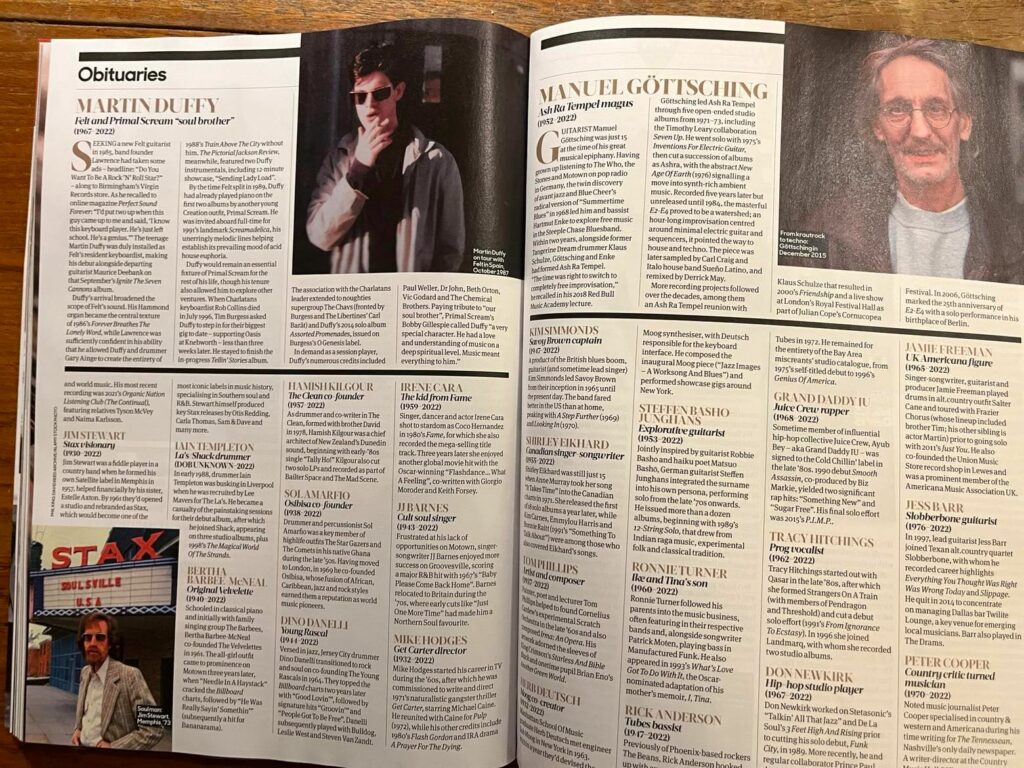 Cdn som följer med är nummer 6 i serien Sounds of the New West.